And he joined the Finnish SDP party (social democrats)…..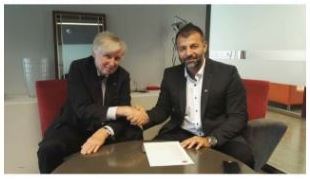 I had heard received reports on Rami Adham some weeks ago, that Finland's security police (SUPO) were investigating him, but was not given the go ahead to report on it till the story broke. Such it is with being a trusted blogger, given so much that you can't use at times, but that's the nature of the business if you want to be taken seriously.
Rami Adhan is a Sunni Syrian Arab who has been in the news in Finland, running aid supplies and children's toys to Syria. He even became an international name when his story hit the English news:
Rami Adham, a 44-year-old father from Finland, has been on a voluntary mission to help Syrian children, bringing them food, medicines, water, and most importantly, toys.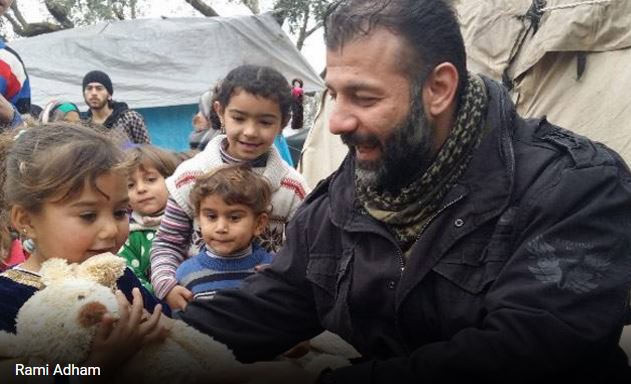 Well, Adham as it turns out, who has been the toast of the town, has joined the ranks of the SDP. Here he is with "Karva Naama" (Scruffy Face) former FM and long time Israel hater, Erkki Tuomioja. The tweet has now been deleted.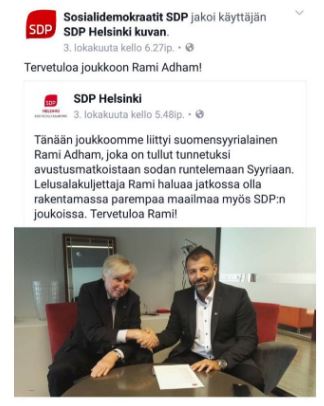 SDP: "Today, Finnish-Syrian Rami Adham joins our ranks, who has become famous for his role in humanitarian efforts in bringing aid to war torn Syria. Rami, the bearer of children's toys, wants to continue in building a better world, also within the ranks of the SDP. Welcome Rami!"
NOTE: Here is Adham with Sheikh Abdallah Muhammad al Muhaysini. (Al Qaeda).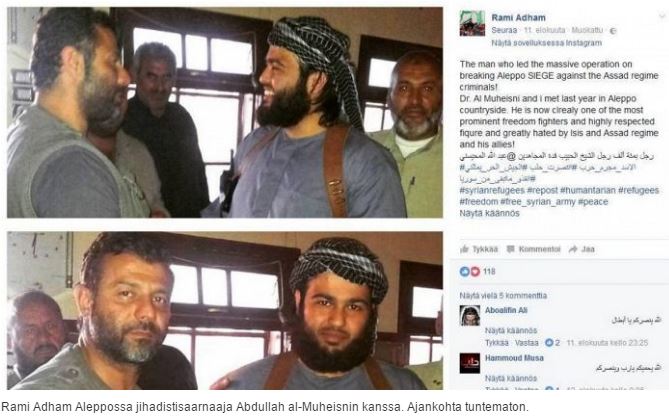 H/T: Kumitonttu