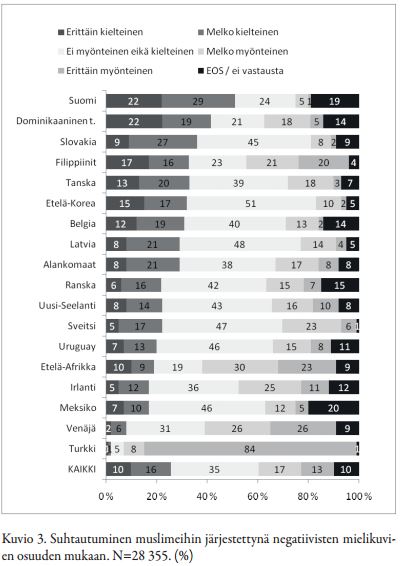 Figures 3-5 show that the Finnish perceptions of Islam, Buddhism and Hinduism are exceptionally negative. Finns are by far the most negative of Muslims throughout the study. More than half (52%) of Finns said they posses a negative the image of Muslims, the next was the Dominican republic who continue to be only about two out of five had a negative impression (41%).
Finns' perceptions of the Muslims are so more negative than, for example, than the impression of Turks about Christians in this study. Also Hindu and Buddhist impressions for Finns were very negative. Of the European countries surveyed, only Slovakian impressions of these religions were more negative than in Finland.
The pdf study can be found here.
h/t: DM