That this happened at all is atrocious, that it has still continued in abominable….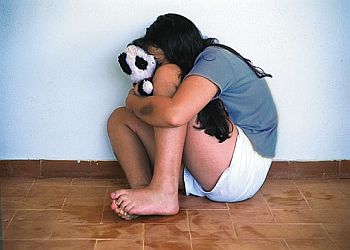 H/T: Scottish Infidel
ROTHERHAM ABUSE SCANDAL: Horrific reality of 'industrial scale' child grooming revealed
GROOMING of young girls by gangs of predominantly Kashmiri men is still occurring on an "industrial scale" in Rotherham because authorities are failing to tackle an organised child sex crime racket, an investigation by express.co.uk has uncovered.
GETTY
An express.co.uk investigation has uncovered shocking examples of abuse in Rotherham
Express.co.uk has pieced together shocking testimony from victims, campaigners and local residents in a large-scale investigation series being revealed throughout this week.
They all told us how police and the local council is still "failing" thousands of vulnerable girls.
It reveals how organised, criminal gangs of paedophiles are still using the town as their own personal fiefdom, peddling underage girls for sex as part of a multi-million pound crime empire.
The men are predominantly from the city of Mirpur in the disputed region of Kashmir, on the border between Pakistan and India.
Express.co.uk has chosen to refer to the abusers as Kashmiri or Mirpuri after hearing how many mainstream British Pakistanis are disgusted by the actions of a few men from those communities.
Today an investigation by this website lifts the lid on the shocking scale of abuse still going on in Rotherham, two years after a landmark report into the scandal ruled police and council workers had ignored the issue for fear of being branded racist.
Professor Alexis Jay's astonishing probe revealed at least 1,400 girls were groomed by sex gangs between 1997 and 2013, and unearthed a series of scandalous failings by local authorities.
A recent follow-up report, published by Professor John Drew in March, concluded that the police are now "adequately" tackling child grooming and that historic failures had been "isolated".
But testimony, pieced together from independent sources, paints a starkly different picture of the authorities' response.