Polite golf clap…….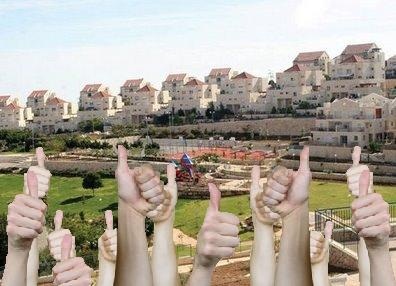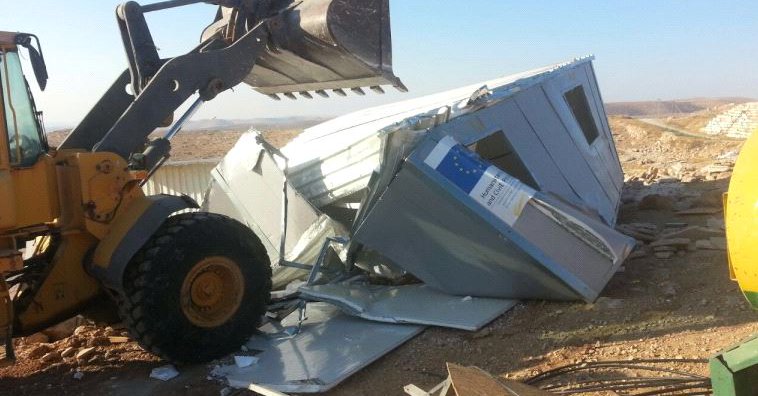 Israel razes EU-funded Palestinian buildings near Hebron
Three of five homes demolished were backed by EU, but built without permits; 'I hope this is the beginning of a new trend,' says local settler leader.
By Yotam Berger | Aug. 9, 2016 | 3:33 PM
Israel's Civil Administration razed five buildings on Tuesday in Umm al-Hiran, a Bedouin village near Hebron. Three of them had been built, without permits, by the European Union. On Monday three other structures were razed in near Jericho area.
According to the B'Tselem human rights organization, the five buildings were home to 27 Palestinians, 16 of them minors, the dwellings of whose have been already razed in the past.
Residents of the nearby settlement of Carmel in the South Hebron Hills say the structures most recently destroyed had been erected during the past month.
In a statement, Yohai Damari, head of the Mount Hebron Regional Council, said on Tuesday "This morning the law enforcement authorities took quick action against offenders involved in illegal construction. I hope this is the beginning of a new trend, as up until now the authorities have been sending a message of 'looking the other way,' which has led to increased illegal construction by Arabs."
Damari added "Not far from the buildings that were razed, the Palestinian Authority is building a huge group of structures, the size of a city, on state land. The crude selective enforcement [of construction regulations] is unacceptable. In Mount Hebron we've been coping with a building freeze for more than a year. Every pipe and every mobile home is built in accordance with the strictest legal requirements, while right next to us people are building as they wish in defiance of the law."
NOTE: Now lets complete the project in Europe