He also drew a special pic for the Tundra Tabloids as well.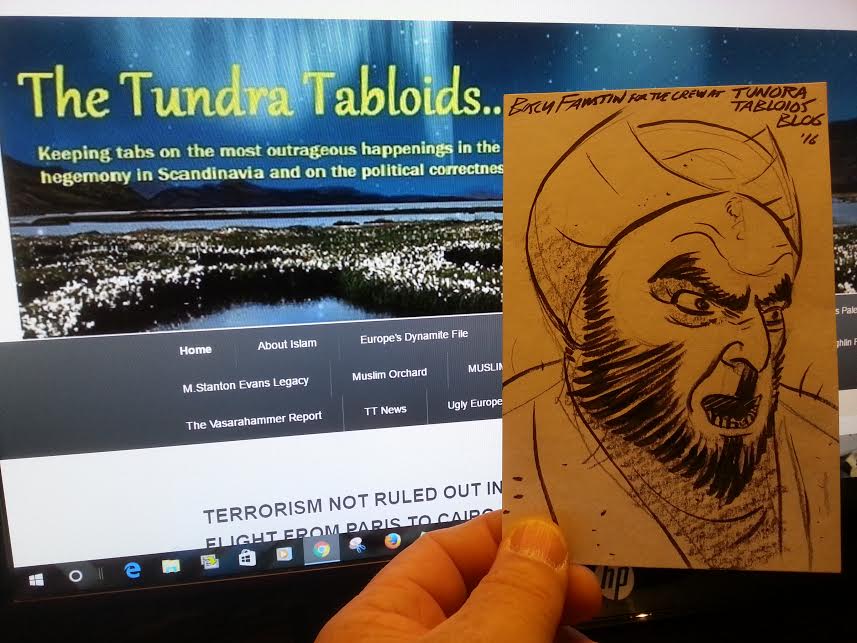 And very much appreciated! 🙂
I am proud that he made another Mohammed cartoon. It shows Mohammed behind bars and myself being satisfied about locking up the danger.

"For me it symbolizes that we urgently have to act against the terrorist Islamic ideology and terrorist attacks by isolating the violent Islamic ideology and de-Islamizing our societies.
Creates New Image Showing Geert Wilders Locking Up Muslim 'Prophet'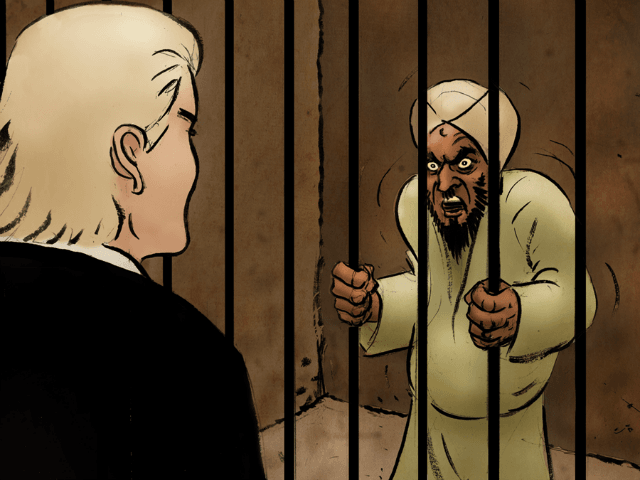 Bosch Fawstin, winner of the Mohammed Cartoon Contest in Garland, Texas, has made a new Mohammed cartoon showing Dutch politician Geert Wilders putting the Islamic prophet Mohammed behind bars.
Mr Fawstin came first in last April's contest, which was attacked by Islamic State sympathisers.
SIGN UP

FOR OUR NEWSLETTER