Gang land style……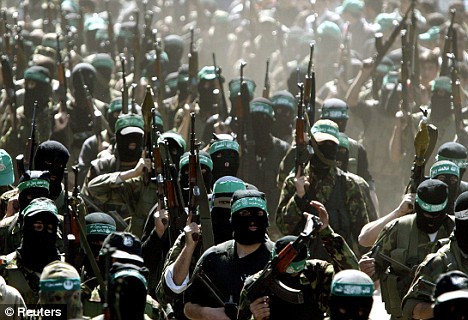 Palestinians: When the Mountain of Fire Erupts
by Khaled Abu Toameh

//www.gatestoneinstitute.org/8763/palestinians-violence-crime
The Palestinian Authority is now paying the price for harboring, funding and inciting gang members and militiamen who until recently were hailed by many Palestinians as "heroes" and "resistance fighters."

Hamas's dream of extending its control to the West Bank now seems more realistic than ever — unless Mahmoud Abbas wakes up and realizes that he made a big mistake by authorizing local and municipal elections.

The blood pouring out in Nablus and other Palestinian towns is proof that Abbas is on his way to losing control over the West Bank, just as he lost Gaza to Hamas in 2007. In an emergency meeting held on August 25 in Nablus, several Palestinian factions and figures reached agreement that it would be impossible to hold the vote under the current circumstances.
Hours after his security officers lynched a detainee, Palestinian Authority President Mahmoud Abbas urged Palestinian businessmen living abroad to support the Palestinian economy by investing in the Palestinian territories. The Palestinian Authority (PA), he asserted, was "working to provide security and safety to encourage investment."
According to Abbas, "The Palestinian territories are living in a state of security stability, which we are working to provide for residents and investors alike by enforcing the rule of law and enhancing transparency and accountability."

It must be nice to create your own reality, especially if your true reality is that of the 81-year-old Abbas.