It's as if Putin couldn't really care less…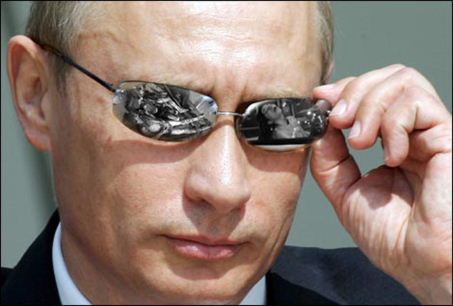 Russian Strikes on Remote Syria Garrison Alarm U.S.
An outpost near the Jordanian border that is used by U.S. and British special forces was hit by the airstrikes last month
When Russian aircraft bombed a remote garrison in southeastern Syria last month, alarm bells sounded at the Pentagon and the Ministry of Defense in London.
The Russians weren't bombarding a run-of-the-mill rebel outpost, according to U.S. officials. Their target was a secret base of operations for elite American and British forces. In fact, a contingent of about 20 British special forces had pulled out of the garrison 24 hours earlier. British officials declined to comment.
U.S. military and intelligence officials say the previously unreported close call for Western forces on June 16, and a subsequent Russian strike on a site linked to the Central Intelligence Agency, were part of a campaign by Moscow to pressure the Obama administration to agree to closer cooperation in the skies over Syria.
The risk that U.S. and British forces could have been killed at the border garrison hardened opposition at the Pentagon and the CIA to accommodating the Russians. But White House and State Department officials, wary of an escalation in U.S. military involvement in Syria, decided to pursue a compromise.