I wonder if Paul Manafort is giving Putin a freebie, or is he still on the payroll?
A total un-Reagan-like move, but this what is tobe expected from the nationalist/populist/agrarian movement of dopes.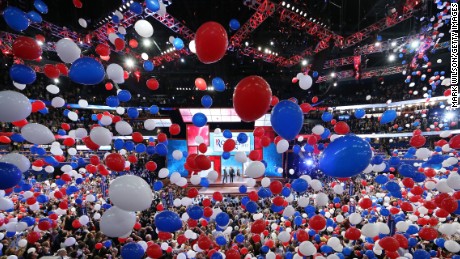 Trump campaign guts GOP's anti-Russia stance on Ukraine
Donald Trump is expected to be officially nominated as the Republican candidate for president on July 18, but some delegates want to disrupt the nomination process. (Peter Stevenson/The Washington Post)
By>Josh Rogin
July 18 at 12:21 PM
The Trump campaign worked behind the scenes last week to make sure the new Republican platform won't call for giving weapons to Ukraine to fight Russian and rebel forces, contradicting the view of almost all Republican foreign policy leaders in Washington.
Throughout the campaign, Trump has been dismissive of calls for supporting the Ukraine government as it fights an ongoing Russian-led intervention. Trump's campaign chairman, Paul Manafort,worked as a lobbyist for the Russian-backed former Ukrainian president Viktor Yanukovych for more than a decade.
Still, Republican delegates at last week's national security committee platform meeting in Cleveland were surprised when the Trump campaign orchestrated a set of events to make sure that the GOP would not pledge to give Ukraine the weapons it has been asking for from the United States.
Inside the meeting, Diana Denman, a platform committee member from Texas who was a Ted Cruz supporter, proposed a platform amendment that would call for maintaining or increasing sanctions against Russia, increasing aid for Ukraine and "providing lethal defensive weapons" to the Ukrainian military.
"Today, the post-Cold War ideal of a 'Europe whole and free' is being severely tested by Russia's ongoing military aggression in Ukraine," the amendment read. "The Ukrainian people deserve our admiration and support in their struggle."