Which is like referring to the GDR as the economic dynamo of the Warsaw Pact.
News 3.6.2016 16:26 | updated 3.6.2016 16:26
Finnish growth outpaces EU average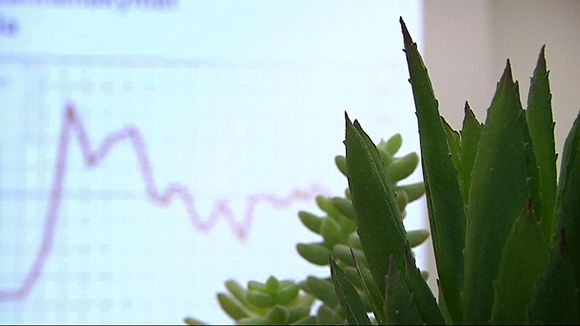 Quarterly growth was the strongest in five years, kindling hopes of a recovery. However exports continued to shrink, while Finland had the eurozone's worst month-on-month fall in retail sales in April.
Finland's economic growth exceeded the EU average in the first quarter.
Preliminary figures from Statistics Finland show a 0.6 percent rise in GDP from January to March on the last year. In the first three months of the year, it grew by 1.6 percent compared to the previous year.
The expansion was bigger than initially estimated, kindling hopes of a recovery.
The construction and service industry lead the promising upswing. Eurostat figures state that pan-European GDP was up by an average of half a percent in comparison.
The quarterly growth figure was best posted since 2011.
"Three causes of joy: strongest growth since 2011, still potential for growth in exports and eurozone (growth figure) overtaken," economist Juhana Brotherus of Hypo Bank tweeted, comparing Finland's year-on-year growth at 1.58 percent to the eurozone average at 1.53 percent.
Exports and retail sales slump
However Finland's all-important exports continued to shrink – by 1.1 percent in the first three months of this year and 2.6 percent over a year.
"Construction and services are creating growth, while industrial production does not grow or contract," Brotherus said on Twitter.
Meanwhile Finland showed the worst month-on-month fall in retail sales among eurozone countries in April, slipping 1.2 percent, the European Union's statistics office said on Friday.
Retail sales, a proxy for household spending, remained flat in April in the 19-country currency bloc, Eurostat said.
The encouraging signs of economic thaw come as the centre-right government pushes unions to agree to a competitiveness pact. It aims to cut labour costs by adding three working days a year without increasing salaries.
Sources Yle, AFP, Reuters