Because they know their Islam….
Survey shows most Malays cannot accept non-Muslim PM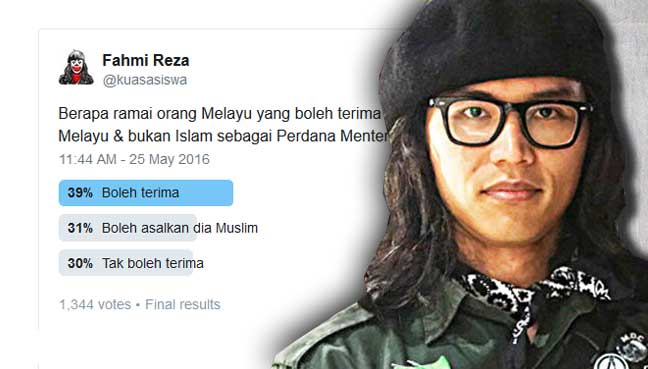 PETALING JAYA: The majority of those who responded to a survey conducted by social activist Fahmi Reza rejected the possibility of Malaysia having a non-Muslim prime minister some day.
According to a Malay Mail Online report, out of 1,344 respondents, 39% said they could accept such a situation, while 31% said that as long as the prime minister was a Muslim, they would be agreeable to it.
The other 30%, however, completely rejected the possibility of having a non-Malay premier.
The one-day survey conducted on Fahmi's Twitter account revealed the prevalence of mistrust among the Malays towards those of other ethnicities which he said portrayed Malaysians' failure as a society.
Speaking to the English news portal, he said the country's education and political systems, which had increasingly become polarised based on race, were not helping the situation.
"But at the same time, this problem exists because there is a lack of interaction and sharing among races and an in-depth understanding among ourselves in society."
Targeted only at Malays, Fahmi said he conducted the survey because he was interested in finding out their views over such a possibility.
More here H/T Servando S.