It's the usual stupidity we've all come to expect from our elected officials.
The Home Office cringes at the likes of truth tellers like Pamela Geller and Robert Spencer, but full blown Islamohate spewing agit-props like this rolled up piece of human excrement, is allowed in to spread his anti-infidel hatred. Islam 101/Post-Hijra Islam.
Masood Azhar: The man who brought jihad to Britain
5 April 2016

From the section 

Magazine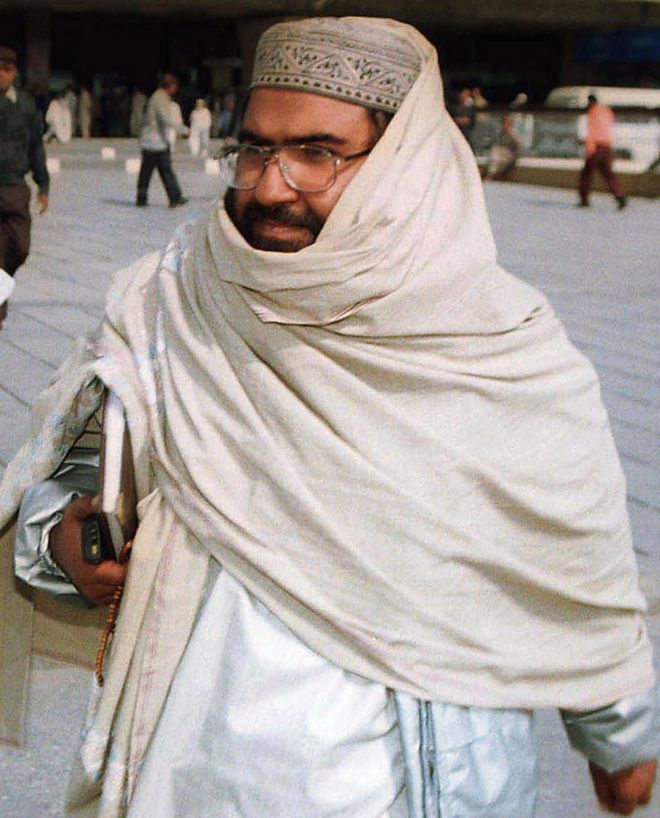 Masood Azhar, today the head of one of Pakistan's most violent militant groups, was once the VIP guest of Britain's leading Islamic scholars. Why, asks Innes Bowen.
When one of the world's most important jihadist leaders landed at Heathrow airport on 6 August 1993, a group of Islamic scholars from Britain's largest mosque network was there to welcome him.
Within a few hours of his arrival he was giving the Friday sermon at Madina Mosque in Clapton, east London. His speech on the duty of jihad apparently moved some of the congregation to tears. Next stop – according to a report of the jihadist leader's own magazine – was a reception with a group of Islamic scholars where there was a long discussion on "jihad, its need, training and other related issues".
The visiting preacher was Masood Azhar. Today he is wanted by the Indian authorities following an attack on the Pathankot military base in January this year. In 1993 he was chief organiser of the Pakistani jihadist group Harkat ul Mujahideen.