Oh and he promises never to do it again……!
H/T: Snaphanen, Ingrid Carlqvist 
Islam always means political power struggle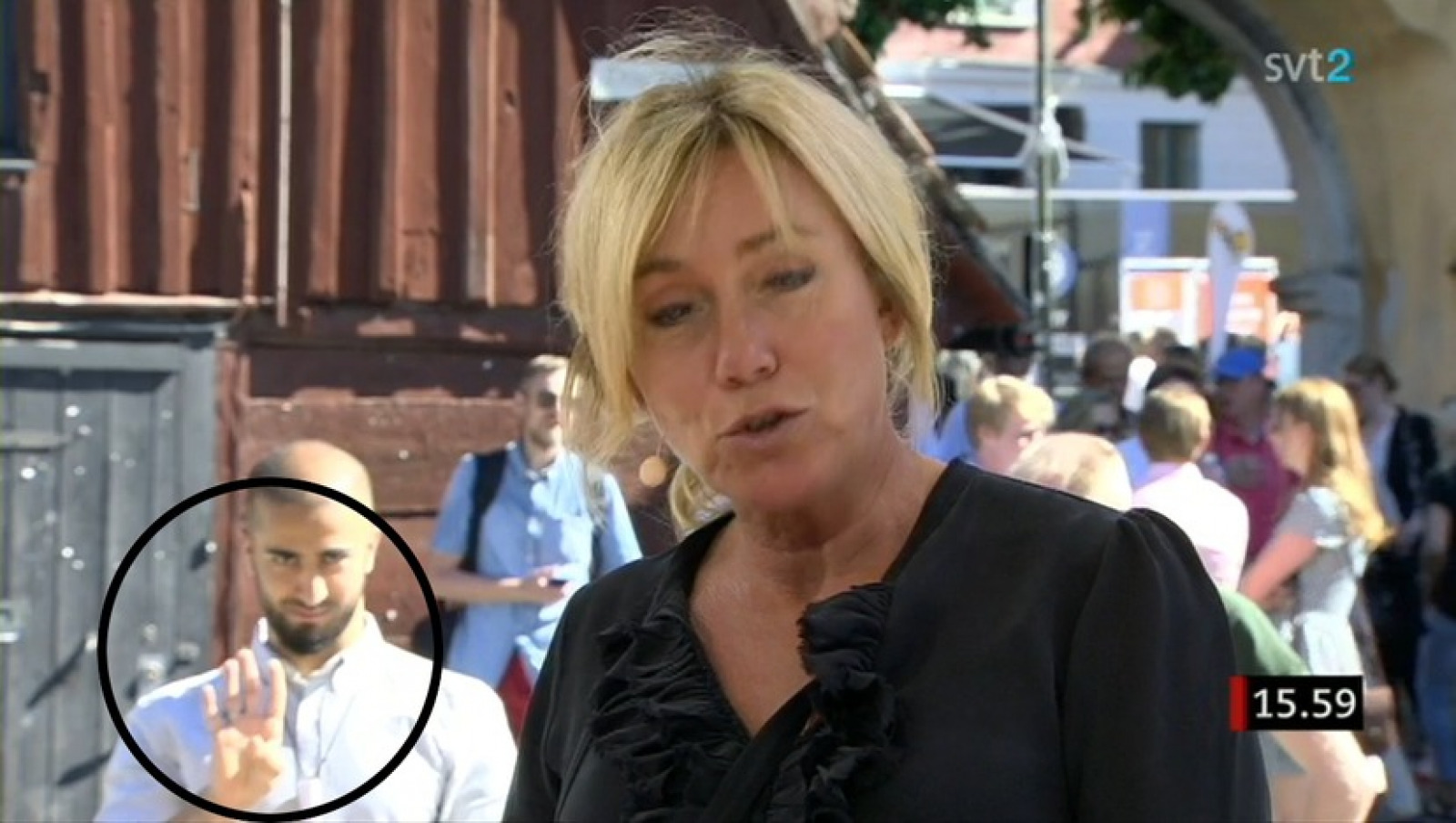 Salahaden Raoof, spokesman Youth League Green in Malmö makes Rabia (sign), the Muslim Brotherhood greeting on Swedish television. It may well be interpreted as: "Hey brothers, we check on the naive fools. Dumber does not exist. "Kaplan has quite openly made" Rabia. "-  MP språkrör bakom islamistkupp in SVT – researcher: Muslimska brödraskapet has infiltrerat Miljöpartiet
Previously sharia professor Sam Solomon says. "Islam is 80 percent politics and 20 percent religion." Therefore, Islam is always a political struggle. When Pakistani fundamentalists fifteen years ago infiltrated the Social Liberal Party, did they not take much in the party apparatus, let alone in the state apparatus, but Denmark also has a right vigilant press.
Also: The President of the Swedish Young Muslims, SUM, Rashid Musa, is seen here on the left (in the red circle) giving the Rabia MB sign as well, along with his other MB surrogates.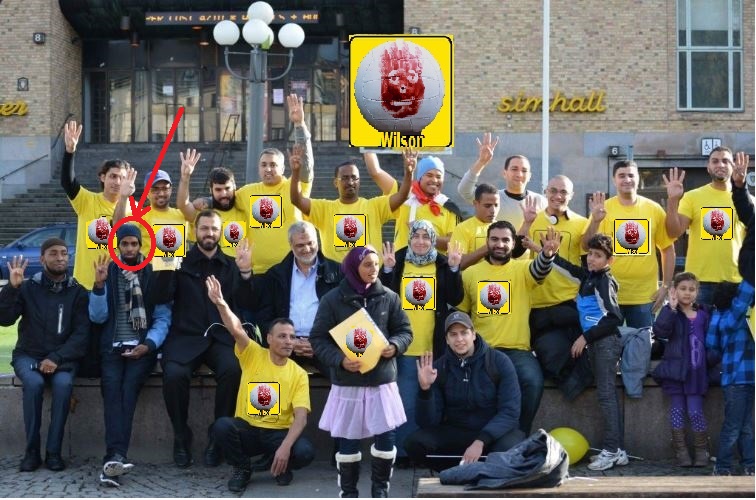 NOTE: I just couldn't help myself, the Rabia sign look like the Wilson image from the movie Castaway…..and that the original was done with blood, makes it all the more a valid comparison.
Mock them, wherever you find them.