We all knew this would happen, at least those of us who have been warning about it for years on end.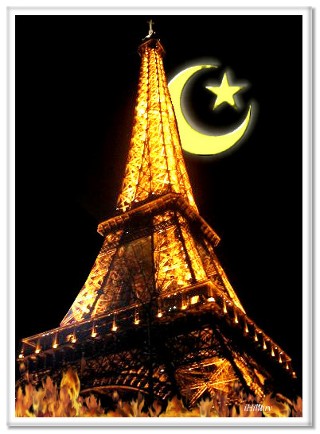 Ferocious battle at Paris migrant camp: Refugees armed with metal poles clash with vigilantes under Metro station as terrified residents flee in panic 
Footage from the Stalingrad metro station, in Paris 19th arrondissement, showed hundreds of migrants brawling with a so called vigilante group. The violence was sparked when a drunk man, who was later arrested, threw a missile at the migrants, local media reported.
The members of the called 'anti-crime brigade' was then chased by hundreds of men who have been sleeping rough underneath the elevated tracks since the beginning of March. Most of them are thought to come from Eritrea, Sudan and Afghanistan.
They were seen attacking the vigilantes with metal poles, planks of wood and other debris. At least four migrants were injured in the street battle and rushed to the nearby Lariboisière hospital for treatment.