We should not be sanctioning any of this…..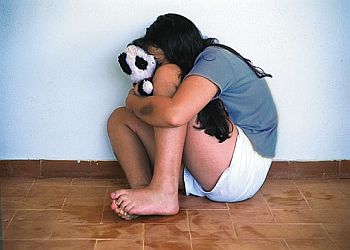 MUSLIM REFUGEES MARRIED TO CHILDREN IN EUROPEAN ASYLUM CENTERS
April 21, 2016
This is what happens when the inmates are running the asylum. And the refugee policy.
Some child brides are living with older husbands in asylum centers in Scandinavia, triggering a furor about lapses in protection for girls in nations that ban child marriage.
That ban child marriage currently. How long will that hold up? It's all about the numbers. As it is there are layers upon layers of special exceptions for Muslims. Case in point…
Authorities have in some cases let girls stay with their partners, believing it is less traumatic for them than forced separation after fleeing wars in nations such as Afghanistan or Syria.
Would child rape victims from Denmark or Norway be allowed to stay with their rapist because it was deemed less traumatic for them? That seems to be a special rule for Muslim refugees. And how did the authorities determine this? Were they able to talk to the girls directly, without an interpreter or their "husband" in the room? Did they even bother to try?
Both these issues have caused unease in Scandinavia, where critics say that the authorities risk complicity in child abuse.
Risk complicity? They are complicit. If you house a girl together with her abuser, you are complicit.