Maybe this is why Turkey is making overtures towards Israel, since the latter has lots of experience in dealing with the terrorism by Turkey's co-religionists.
Remember Erdogan's "peace activists" hard at work on the Mavi Marmara.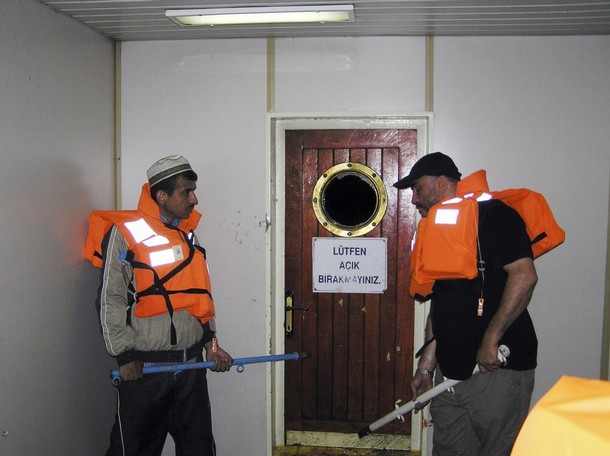 Three wounded in Istanbul blast: report
Istanbul (AFP) – Three people were wounded on Saturday when a percussion bomb exploded near a bus stop in Istanbul, the Dogan news agency reported.
The blast went off in the busy district of Mecidiyekoy in the European side of the city. The three wounded were hospitalised but were only lightly injured, the report said.
Police threw a security cordon around the area and a helicopter hovered above the scene, it said. There was no indication over who could be behind the blast.