The Turks are laughing all the way to the casbah…….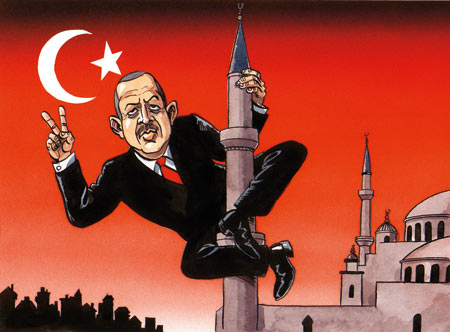 £2.3bn to Turkey for NOTHING – Greece migrant route picks up pace as 150 arrive PER DAY
SOME 150 migrants are arriving in Greece per day despite a £2.3billion deal to slow the boatloads arriving on Europe's shores.
GETTY
Nearly 150 migrants arrive in Greece per day
Turkey was handed the EU cash as part of a deal meant to stem the number of migrants.
Migrants arrive daily in Greece from Turkey, which is also sheltering about 2.5million refugees from neighbouring Syria, hoping to reach richer countries like Germany and Britain.
The multi-billion pound pact which came into force almost three weeks ago, aims to help end the chaotic arrival of migrants on the Greek islands.
But despite the number of arrivals initially slowing, boats carrying around 150 migrants a day have been making the journey to Greece.
The International Organization for Migration (IOM) said the "hermetic sealing" of the route appeared to be over as German Chancellor Angela Merkel flies to Turkey for crisis talks.
Mrs Merkel will pay a one-day visit with European Council President Donald Tusk to Gaziantep near the Syrian border on Saturday.
The two leaders are expected to go to a refugee camp for Syrians and meet Turkish Prime Minister Ahmet Davutoglu.
More here. H/T: Servando S