Doing what should have been done ages ago…..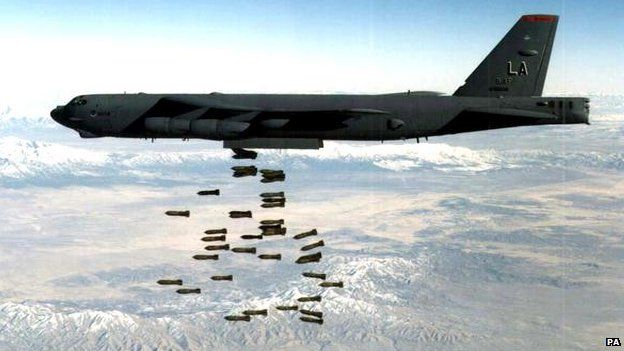 Why the US is sending B-52 bombers to battle ISIS
As part of a larger effort to bolster its fight against ISIS (aka Islamic State), the United States is deploying the B-52 bombers – the first time the Pentagon is sending the aircraft to the Middle East since the 1991 Gulf War – officials said Saturday.
An unknown number of B-52s will be based at Al Udeid air base in Qatar, replacing the B-1 Lancer bombers that were withdrawn from the fight in Syria in February, to undergo maintenance and upgrading. The officials could not disclose the exact number of B-52s sent due to "operational security reasons."
"The B-52 demonstrates our continued resolve to apply persistent pressure on Daesh and defend the region in any future contingency," said Air Force Lieutenant General Charles Brown, commander of US Air Forces Central Command, using the Arabic acronym for ISIS, Al Jazeera reported.