Truly delusional…….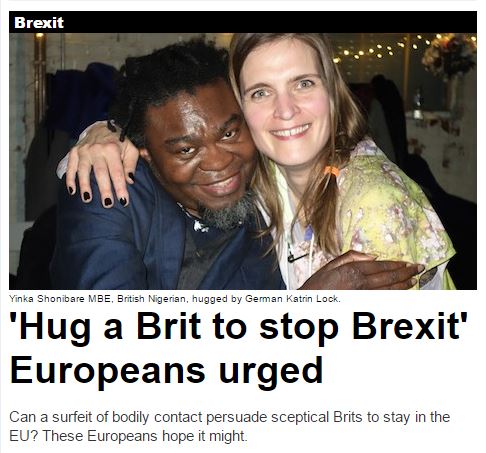 Published: 08 Apr 2016 16:57 GMT+02:00
The idea came from a group of Europeans living in London, who have launched a group called #PleaseDon'tGoUK. Their idea is simple: forget the debates and show the Brits some love – and then post the evidence online.
"It's a little bit hippy, but a little bit of hippiness is needed. People are always arguing about cucumbers and shower caps. We wanted to do something positive instead of just talking about rules and regulations," says Katrin Lock, a German who has lived in London for eleven years.