Obama should have been impeached ages ago if not for the RINO elite guiding the disaster of the GOP led congress.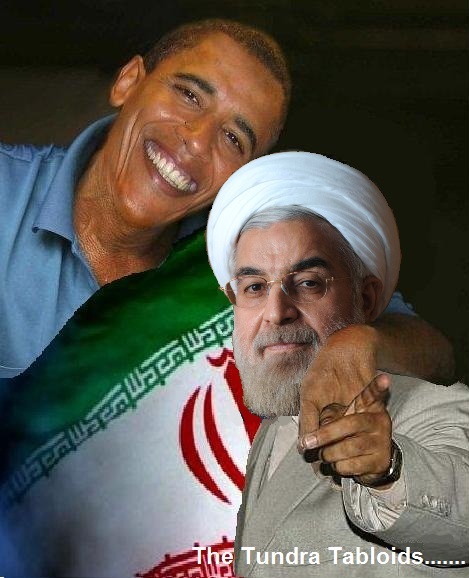 Obama Gives Iran Access to the U.S. Financial System, Flouting the Terms of His Cherished Iran Deal
Andrew McCarthy  —   April 6, 2016
President Obama and his subordinates blatantly lied to Congress in order win approval – or, more accurately, to escape disapproval – of his Iran nuclear deal. At a time when jihadist mass-murder attacks are surging, and when the Syrian regime's war crimes are abetted by Iran's jihadist armed forces (which include Hezbollah and the Quds Force, both formally designated terrorist organizations), Obama's deal infuses Iran, the world's leading state sponsor of terrorism and an unapologetic enemy of the United States, with over $100 billion in sanctions relief . . . some slice of which, the Obama administration admits, will be diverted to terrorism.
This is old news, of course. Yet, it is worth repeating, for two reasons.
First, these are impeachable offenses of the first order. As I recounted in Faithless Execution, the Framers of our Constitution counted presidential dishonesty in dealings with Congress and presidential concealment of dealings with foreign powers as among the most egregious high crimes and misdemeanors.
Second, Obama is doing it again.
To persuade the Republican-controlled Congress to refrain from rejecting the Iran deal, even under the shamefully indulgent Corker-Cardin process to which GOP leaders agreed, the Obama administration made two key promises. The first was that, if Congress went along with Obama on dismantling nuclear sanctions (for the purportedly greater good of winning the terror regime's commitment not to build nuclear weapons), the administration would stand strong on other sanctions – sanctions that punish Iran for its terror promotion, ballistic-missile development, and related aggression. The second promise was that Iran would continue to be banned from the U.S. financial system.
NOTE: If not corrected by the next president, this will be Obama's legacy: