How progressive of them……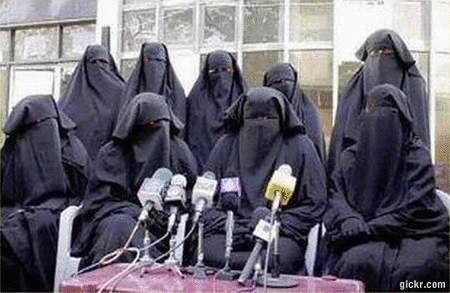 Air France stewardesses will be allowed to opt out of flying to Iran so they can avoid wearing a headscarf, company announces
Air France asks all staff to follow Iranian law, requiring its female staff to cover their hair when they leave the plane on its resumed Paris-Tehran service
Air France staff who refuse to wear hijab can opt out of flights to Iran
Bosses had announced addition to uniform for flights to Iran 
Airline is set to resume direct flights to Tehran for first time since 2008  
Female employees of Air France will be allowed to opt out of working on the resumed flights to Iran so that they can avoid having to wear a headscarf, a company official said Monday.
Airline staff were outraged following a memo regarding the flights to Tehran,  saying that female cabin crew would be required to wear cover their hair with a scarf when they leave the plane.
However, the airline has since backed down, announcing that they will will appoint a 'special unit' to replace those who do not want to fly to Tehran, he said.
'Any woman assigned to the Paris-Tehran flight who for reasons of personal choice would refuse to wear the headscarf upon leaving the plane will be reassigned to another destination, and thus will not be obliged to do this flight,' human resources official Gilles Gateau told Europe 1 radio.
Unions, who held talks with the human resources chief on Monday, argue that an escape clause was already in place for flights to Conakry in Guinea during the Ebola crisis last year and for services to Tokyo following the 2011 Fukushima nuclear disaster.
Read more:  H/T: ChanahS.