With success in Germany, they think that they're on a roll…..
And because it was the Swedes, you could understand how confident they were in achieving the desired result.
It reminds me of what the Iranian regime tried with ME analyst Alan Salehzadeh's report citing Israel as region's only democracy. It was placed back online after the JPost report highlighted the incident.
Turkey Attempted to Stop Broadcast of Assyrian Genocide Documentary
By Bar Daisan
Posted 2016-04-26 23:34 GMT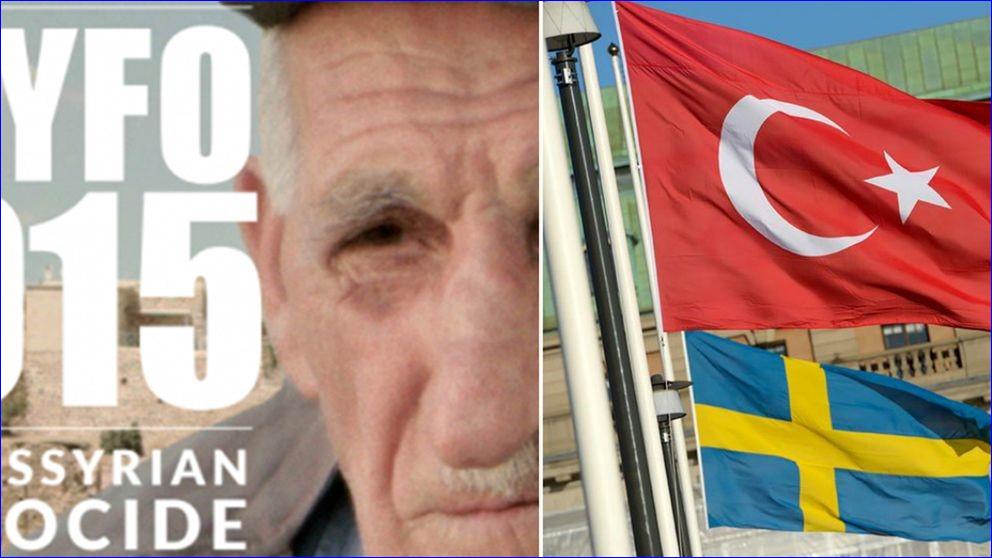 (AINA) —
The Turkish Embassy in Sweden officially asked the Swedish television channel TV4 last week to not air a documentary on the Assyrian Genocide. The documentary
Seyfo 1915 — The Assyrian Genocide
by the director Aziz Said and produced by the Assyrian Federation of Sweden was scheduled to be aired on Sunday 24 April, the day Assyrians and Armenians commemorate the victims of the genocide perpetrated by the ruling Young Turks during the late phase of the Ottoman Empire.
TV4 received an email note from the Turkish Embassy, signed by Arif Gulen, the press counselor of the Turkish Embassy in Stockholm. The editors of TV4 published the note on the TV4's media blog in Swedish and English.
The Embassy's press officer asks the TV4 editors to reconsider airing the documentary, because "conventional wisdom suggests that broadcasting of a documentary film comprising one-sided views of 'the 1915 events' will fail to serve the principle of objectivity of broadcasting."
The letter goes on stating that "there is no historical, academic or legal consensus on how to define 'the 1915 events'" and that "only a competent international tribunal can determine whether a particular event is genocide."
More here. H/T: Always Watching