Oh, the Left will feign mental discomfort but then rally around the Islamonazis nonetheless…..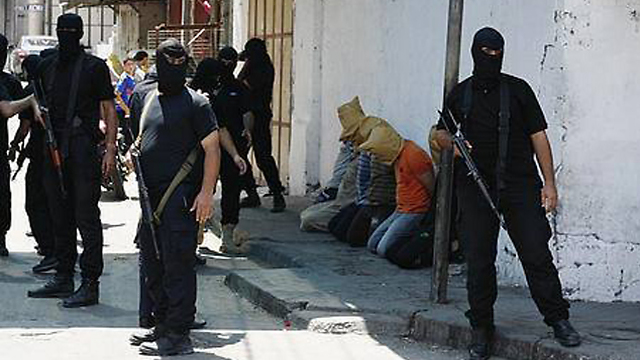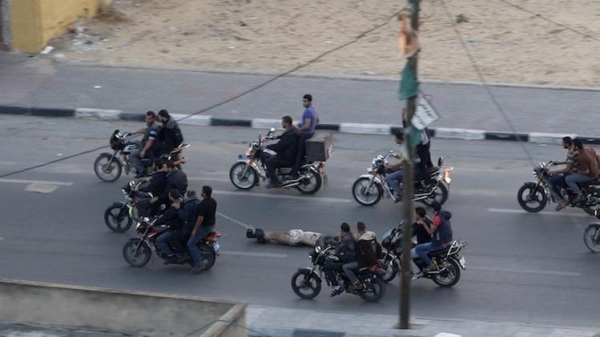 NOTE: A.I. has long known about how the Paleostinians treat themselves, they are forced to recognize it every now and then, but use a moral equivalence with Israel while doing so.
Hamas executed Palestinian 'collaborators' with AK-47s in front of hundreds of spectators including children for 'assisting Israel' during last Gaza conflict, reveals Amnesty International 
Unlawful: Relatives were confronted with the bodies of loved ones riddled with bullets (left), while others returned home after being tortured like this man, right, who was burned with acid and violently beaten
WARNING GRAPHIC CONTENT 
Shocking 44-page report reveals torture, unlawful killings and abductions
Men awaiting sentencing and appeals were 'executed' during 2014 conflict
Families were not told of executions until after their loved ones had died
Survivors describe torture with acid and beatings to get them to confess
Islamist terror group Hamas publicly executed six men using AK-47s outside a mosque in front of hundreds of spectators including children, a report will reveal today.
Hamas, the largest of several Palestinian military Islamist groups, announced the men were 'collaborators' who had been sentenced to death in 'revolutionary courts'.
The hooded men were dragged along the floor to kneel by a wall facing the crowd, then each man was shot in the head individually before being sprayed with bullets fired from an AK-47.
Shocking: The conflict between Israel and Gaza lasted for just over six weeks last summer, during which time a number of 'collaborators' were executed unlawfully, according to Amnesty International
Amnesty International Middle East and North Africa Director Philip Luther said: 'These spine-chilling actions, some of which amount to war crimes, were designed to exact revenge and spread fear across the Gaza strip.'
Hamas abducted, tortured and unlawfully killed dozens of Palestinians accused of 'collaborating' with Israel during last year's Gaza conflict, the report claims.