A total waste of our time and resources, and placed (still does) our civil society at risk.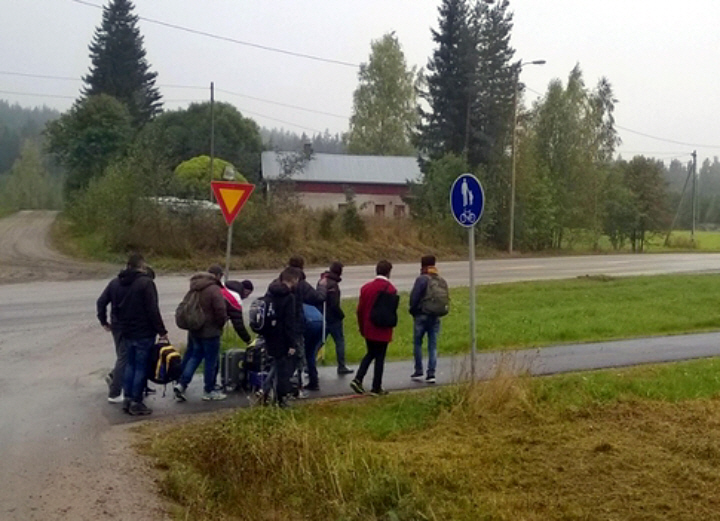 What should have been done was to not allow them into Europe, force the wealthy Gulf states to take them, and then offer them some kind of assistance to help maintain them there, in their region. The lionshare of these "refugees" would never have left Iraq or from elsewhere. This has been pure fraud.
Almost 35 000 asylum seekers have come – 25 000 people still waiting for the decision
Last year, Finland which was returning from summer vacation had to ponder what to do and how to deal with an unprecedented number of asylum seekers. When previously asylum seekers were about a few hundred per month, in August the arrivals was almost ten times that amount. In September, almost 11 000 people already applied for asylum . More than half of the applicants were from Iraq.
[Trans: Asylum seekers 2015 – 31.3.2016, Nationality of top 5 asylum seekers arriving, Those receiving asylum 2015-31.3.2016, cancelled, approved, rejected and to be examined]

The number of asylum applications rose sharply in the autumn of 2015. Applications for the whole year came to about 32 500.
During the first three months of 2016 about 2 300 applications were received. In total, since the beginning of last year, for more than 34 700 people applied for asylum.
The number of applications have decreased significantly during the beginning of the year: now, the amount of asylum seekers is about the same or even less than before in 2015.
The Interior Ministry estimates that approximately 10 000 asylum seekers will arrive this year in Finland. Ministry of the Interior has anticipated, however, 50 000 asylum applicants.
[…]
The overwhelming majority of Iraqis
The Iraqis are by far the largest group of asylum seekers. Seven out of ten applicants who came to Finland are Iraqis. Almost 21 000 came at the end of 2015 and March of 2016.