Business as usual in multicultural ethnically diverse Sweden.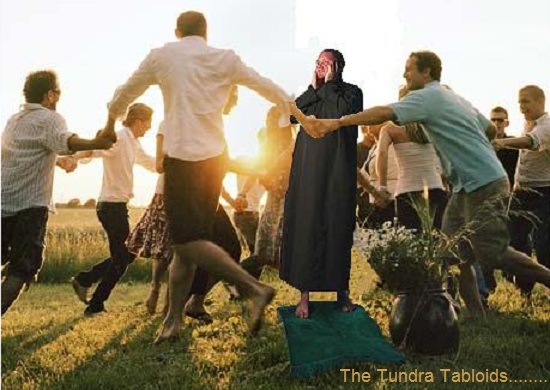 Big Brawl in asylum accommodation – Two arrested for attempted manslaughter
ASYLUM CENTER Early Saturday evening a big brawl took place between two groups of asylum seekers at an accommodation center in Vårgårda-district in Västergötland. One of the people involved were taken to hospital with a knife wound to the head. Two people were arrested on suspicion of attempted manslaughter.
Saturday evening's big brawl took place in the asylum accommodation of Tånga Hed, just outside Vargarda; an accommodation that occurred before in Avpixlats reporting on the brawl and violence on asylum accommodation. In the Saturday night fights, a large number of asylum seekers have been involved. About 50 people are said to have been in the place where the row was going on. It is unclear if all these actively participated in the violence.
Police who arrived at the scene encountered a person who received a gash in the head by a knife. The injury was designated as not particularly serious, but the wound still had to be taken to hospital for stitches.