Let them get violent and place them in jail and/or boot them out of the country.
We shouldn't be building any of these edifices for cultural jihad in any of our societies. We are not duty bound to allow for the eventual destruction of our countries.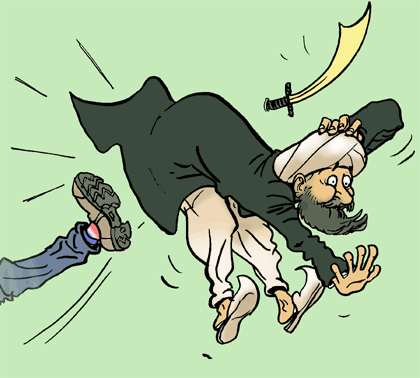 NOTE: As a lesson for the public in general, tell the Muslim leaders that one of the preconditions for any talks, is to first sign Sam Solomon's "A Proposed Charter of Muslim Understanding".
Lack of mosque in Athens stokes fears of radicalism
Government officials fear that the delays in constructing a mosque in Athens, a process that has been beset by legal complications, could allow radical Islam to flourish in the capital.
"Every day that we do not have an official mosque and imam in Athens, we pay for in the increased risk of the radicalization of Muslims in the dark and unofficial places of worship," an official at the Education and Religious Affairs Ministry who wished to remain anonymous told Kathimerini, referring to dozens of basements that have been converted into makeshift mosques.
Greece passed a law in 2006 to build a mosque in Athens with public money. The legislation also granted the government the right to appoint the imam. Although a plot in Votanikos, near the city center, has been set aside, the construction of the building is being held back by numerous appeals against the project, which the Council of State has to hear.