Women and children included………
Syrian Troops Discovered a Mass Grave With Beheaded Bodies Amid the Ruins of Palmyra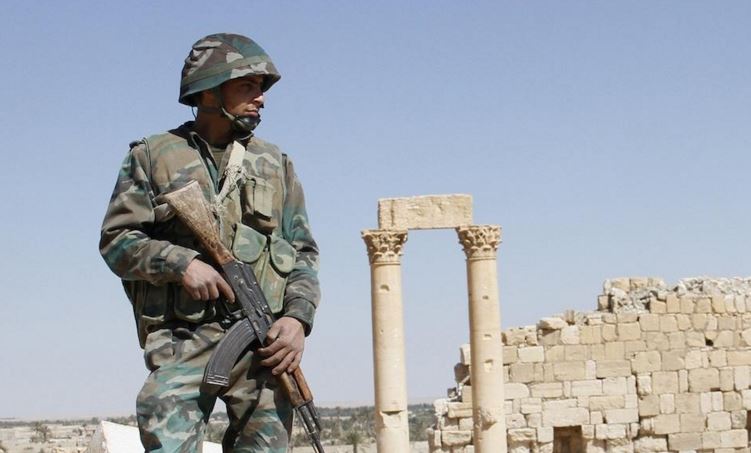 A week after ousting the Islamic State (IS) from Palmyra, Syrian troops have reportedly made a gruesome discovery amid the ruins of ancient desert city: A mass grave containing around 40 bodies, including many women and children.
According to Syrian state news agency SANA, the soldiers found the grave last Sunday on the city's northeastern edge. The report said many of the victims were beheaded.
After IS captured Palmyra last May, it ruled the city — a world heritage site and desert oasis known for its Roman-era temples, colonnades, and theatres — with an iron fist. Palmyra's famed Roman amphitheater was used for public executions, and IS infamously released a video last year that showed the simultaneous execution of 25 Syrian government soldiers by young militants in front of the site's Roman columns while hundreds of people watched.
Related: Syrian Regime Forces Have Ended the Islamic State's Reign of Terror in Palmyra
The city is now desolate, with burned cars, electrical cables, empty water tanks, and other debris strewn about, according to a report by Associated Press. The news agency said the IS slogan "Lasting and Expanding" was still graffitied in black paint on a stone wall at the entrance to the amphitheater. The AP witnessed Syrian troops dismantling and detonating mines left behind by the militant group, and said Russian demining units were also using robots and sniffer dogs to clear the area of explosives.