In radical Sweden, even Quilliam is too much for them.
I have stated time and again that the connection between traditional Islamic anti-Semitism and the Nazis (Dr.Andrew Bostom has the go-to material on both, here also) is nothing but a symbiotic relationship of Jew hatred. A joining of irrational soulmates against their common enemy the Jew.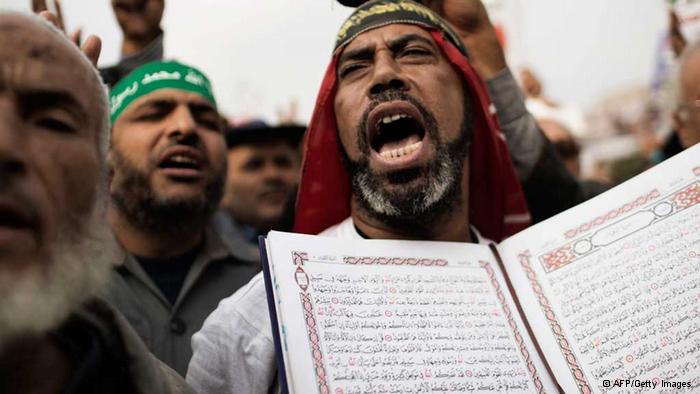 ISLAMIC STATE'S CHILD SOLDIERS HAVE NO CONNECTION TO HITLER
Mohamed Omar
On March 7, Expressen published an article entitled "How to be inspired by the IS Hitler Youth" . It tells how the Islamic state, which sees itself as the true Islamic caliphate, has built up an army of child soldiers. It is believed to be understood that you should find out how IS has been inspired by Hitler. Ýou should not. Simply because IS is not inspired by Hitler. There is no evidence for it.
The Expressen article refers to a new report by Quilliam, a think tank that counteracts extremism and is based in the UK. The article says that the report's authors believe that the terrorist group "seems" to have studied Nazism. They also pointed to the similarities between the IS and Nazi methods.
I have looked at the report from the Quilliam. No where can I find any evidence that IS should have learned from, or inspired by or even studying Hitler or Nazism. The report is 100 pages long and Hitler is mentioned only three (!) Times. It is said even that IS "seems" to have studied Nazism. It is obvious that Expressen journalist have not read the report.
In contrast, the Qur'an is mentioned many more times in the report and it is found that the children in the Islamic state are taught in the Quran, the Muslim holy book, and therefore not in Mein Kampf. It is also mentioned that the children are taught hadith texts about what the Prophet Muhammad said and done.
In the Expressen article neither the Koran or hadith are mentioned , which makes it misleading rather than informing, the readers of the IS ideology. But not only that, the author also distort the research report to which it refers. The report details the actual IS-ideological basis in Islamic texts and makes no claims about the "inspiration" from the Hitler Youth.
H/T: Jan Sjunnesson