You want to ban hate speech, here it is……: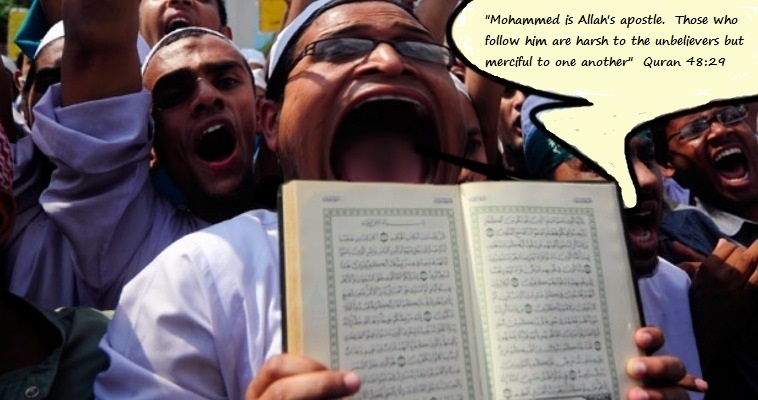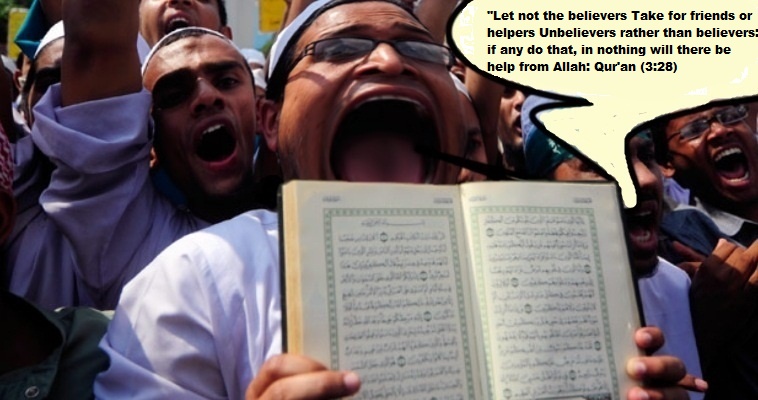 Like I keep saying, it's entirely irrelevant whether there are peaceful Muslims, Islam 101 contains enough proscriptive violent verses (which supersedes the more tolerant ones) to keep the adherent well advised on how to treat the unbeliever, especially those who go astray.
A Muslim wished his Christian customers a Happy Easter and was stabbed 30 times by another muslim for it. pic.twitter.com/OgOCCXqpQW

— Anti Jihadi Frog (@Bad_Sweary_Frog) March 26, 2016
Murder of a man of peace: Muslim shopkeeper who wished his 'beloved Christian nation' a Happy Easter is stabbed 30 times by a FELLOW MUSLIM who sat laughing on his dying victim's chest 
A 32-year-old man has been arrested after murder of Asad Shah last night 
The 'peace-loving' victim was popular in his neighbourhood of Glasgow
Hours before his death, he posted message advertising inter-faith meeting
Police confirmed all those currently involved in investigation were Muslim
Scottish First Minister Nicola Sturgeon joins 400 others on late night vigil 
A newsagent was murdered by a fellow Muslim after he wished his Christian friends a peaceful Easter.
Asad Shah, who was stabbed up to 30 times at his shop, had praised both the life of Jesus and 'his beloved Christian nation'. Left lying in a pool of blood, the 40-year-old died in hospital.
Police, who were questioning a 32-year-old suspect last night, said the killing was religiously motivated.
Mohammad Faisal, a family friend, said a bearded Muslim wearing a long religious robe entered Mr Shah's shop and spoke to him in his native language before stabbing him in the head with a kitchen knife.
Shopkeeper Asad Shah was killed in a brutal attack outside his shop in Glasgow last night