Of course they did, this is how Islam 101'ers celebrate other people's religious holidays.
Pakistani Taliban claims Lahore attack that killed 72, says targeted Christians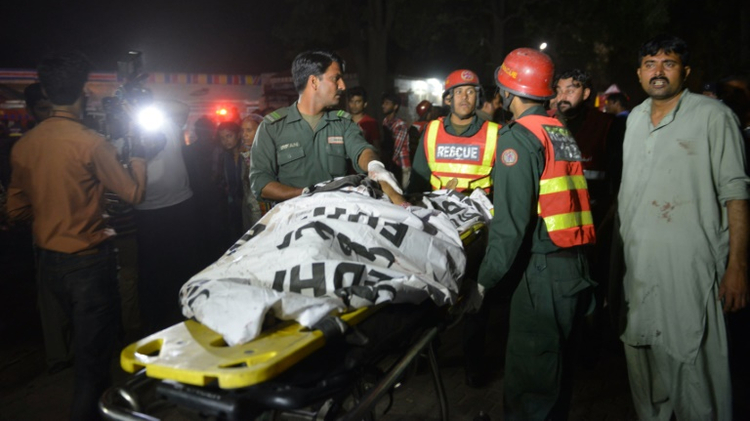 Many of the dead women and children; another 200 injured, many in critical condition
The Pakistani Taliban has claimed responsibility for a suicide attack that killed 72 people at a popular park in Lahore on Easter Sunday, saying it had targeted Christians.
"We carried out the Lahore attack as Christians are our target," Ehsanullah Ehsan, spokesman for Taliban faction Jamaat-ul-Ahrar, told AFP by telephone on Monday, adding that the group would carry out more attacks in the future, including on schools and colleges.
Officials said the bomber had detonated the explosives packed with ball bearings near a children's playing area in the popular Gulshan-i-Iqbal park.
A spokesperson for the Pakistani Taliban had earlier been quoted by NBC News, saying: "We proudly take responsibility for the suicide attack in a park in Lahore. Members of the Christian community who were celebrating Easter today were our prime target.