Of course not, they're here to eventually supplant the locals.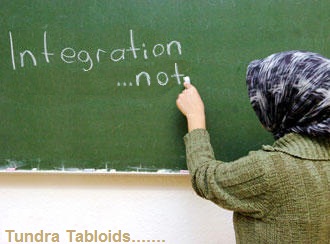 NOTE: This is happening before our eyes, those not seeing it either have blinders or blindfolds on, or are in on the fix.
Dutch Turkish Party against Obligatory Integration
The new Dutch Turkish Party, Denk, has stated that it doesn't think that newcomers to the Netherlands should have to integrate.  They also do not want to condemn the limitation of freedom of the press in Turkey.  The party is led by two current parliamentarians, Tunahan Kuzu and Selçuk Öztürk.  Both were elected on the Labor party list, but split off from it.