Media/political tag team scumbaggery…..
The journalist interviewing Wilders' lawyer obtained the preparatory notes from someone, and now the police have been tasked in finding out how it was done. It's just one more step in the kangaroo court case against Wilders.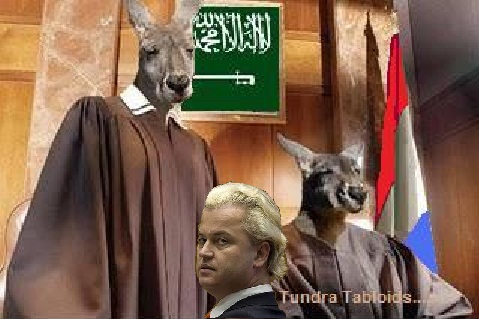 Wilders' lawyer: my court plea notes have been hacked
Lawyer Geert-Jan Knoops said that he was contacted by the AD daily. An AD journalist read out part of the plea notes he had prepared for the lawsuit against Wilders, which began last Friday. He said that during his 30 years of practice this had never happened before.
He requested from the President of the Court that an investigation should be ordered, to be carried out by an independent IT expert or by the National Detective Service. Knoops wondered how he would communicate with Wilders in the future, if he could not do so via email. Wilders is being tried for allegations that he insulted a group and incited to hatred and discrimination in his statement in favor of less Moroccans in the Netherlands.