Here's something worth mulling over…….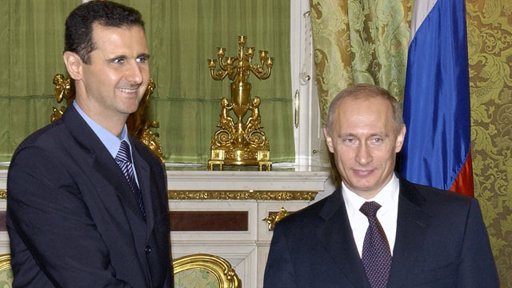 h/t: ChanahS.
Originally published under the title "Is a Ceasefire in Syria the Endgame or Brief Respite?"
The cease-fire that came into effect in Syria on February 27 is a partial success. Humanitarian convoys have begun to get through to some of the areas besieged by government forces.
The death toll is sharply down. According to the Syrian Observatory for Human Rights, the civilian death toll in Syria fell by 90 percent last week. This was accompanied by an 80% decline in deaths among combatants on all sides.
"Proximity" talks between the sides are set to commence in Geneva on Wednesday. The government has announced it will attend. The opposition High Negotiations Committee has yet to make a final decision but will probably also be there.
So does the cease-fire in Syria represent the beginnings of an endgame in the long and bloody civil war that has racked the country since mid- 2011? This is a war in which, according to a recent report by the Damascus-based Syrian Center for Policy Research, up to 470,000 people have died. Fully 11.5% of the population have been killed or injured, and 45% have left their homes.