Typical moonbattery from Sweden.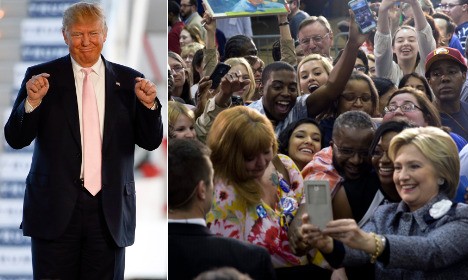 Swedish politicians back Clinton and shun Trump
Published: 15 Mar 2016 07:17 GMT+01:00
Hillary Clinton should win the US election – at least if Swedish politicians get to choose.
Swedish newspaper Dagens Nyheter (DN) polled 100 Swedish members of parliament and found that nearly half hoped Clinton would take home the US election when Americans go to the polls.
A total of 47 responded that they preferred the former Secretary of State and First Lady when the daily asked representatives from all eight parties: the Social Democrats, the Left party, the Greens, the Centre party, the Liberals, the Moderates, the Christian Democrats and the Sweden Democrats.
"She's a lawyer like myself and is involved in many issues that are important to me: reducing greenhouse gas emissions, that everyone should have access to health care and that a state based on the rule of law should treat all citizens fairly and as equals," said Annie Lööf, the leader of the Centre party, which is one of the minor parties in the centre-right so-called Alliance opposition.
Vermont senator Bernie Sanders is the Swedes' next choice, with 30 MPs saying they would prefer him as the Democratic nominee and eventually president. However, unlike Clinton who is backed across party lines, Sanders gets most of his support from the left and centre-left parties, including the ruling Social Democrat-Green coalition (which is split between the two Democrats).
More here.