Addressing Trudeau and his wife on the White House lawn, Obama beamed at his guests. "It's long been said that you can choose your friends but you cannot choose your neighbors," he announced.

Yes, Mr. President, that's what Israel has been trying to tell you for the past seven years. But you haven't been listening.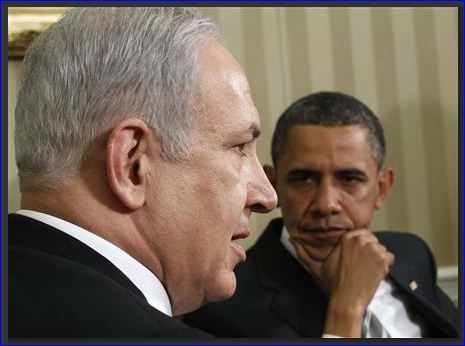 RIGHT FROM WRONG: Obama's Middle East
On Tuesday, US Vice President Joe Biden arrived in the Middle East to meet separately with Prime Minister Benjamin Netanyahu and Palestinian Authority President Mahmoud Abbas. One presumes this was part of a flimsy effort to get some peace-brokering going – or at least to bang on the lid of the jar, to loosen it for the State Department or the French government. Whatever.
During his rampage, which was finally stopped by a quick-witted guitar player who chased and hit him with his instrument, enabling police to finish the job, the 22-year-old Palestinian managed to seriously wound many innocent people, and kill American graduate student and US Army veteran Taylor Force.