Without their coffers being continuously replenished, these islamonazis would be suing for peace at our terms.
The West is what really keeps the conflict going, they are in part, passive players in the war against the Jewish state of Israel. I'm sure if Jerusalem wanted to return the favor, it wouldn't be taken as stoically as Israel has been forced to do over the past decades.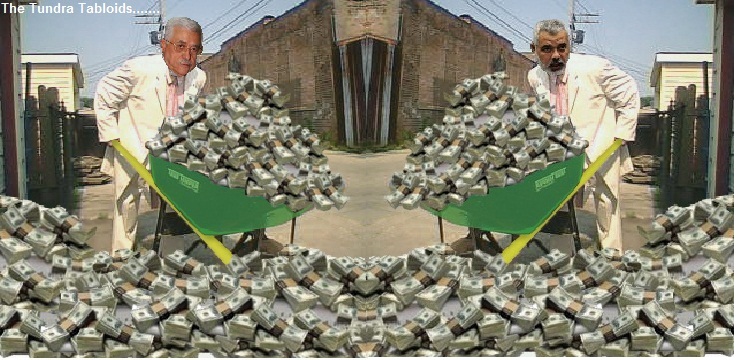 By Brian of London @ Israellycool: 
It's hard to overstate what the Daily Mail (Mail on Sunday) has done in the UK today.
They've completely blown the lid off the scandal of foreign aid and specifically UK Government money being sent to the Palestinian Authority and being used to pay salaries to the murderers of Jews. They've put this within a massive series of articles that lists huge waste and probably fraud across the UK's entire foreign aid budget.
I've put the entire top of the Daily Mail website on the right of the post so you can see the scale and context of where they've put the pieces.
This is the headline and lede of the main article:
Revealed, how UK aid funds TERRORISTS: After yet more budget cuts, another £12bn of your taxes are being splurged on foreign hand-outs for militants, killers, Palestinian palaces and jobs that don't exist
Mail On Sunday investigation shows that UK money has funded terrorists
£72million was given to Palestine, which spent £8million on a new palace
£5.9million was given to a US-based think-tank which has a £12million HQ
You can sign the MoS petition to force a Commons debate on spending