So this is a tard (jihad junky) who left Germany, did his tour of jihad and now wants to roam freely among the rest of society.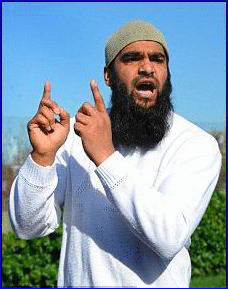 Police grab suspected jihadi at Frankfurt airport
Frankfurt Airport. Photo: DPA
Published: 18 Mar 2016 15:20 GMT+01:00
Tarik S. entered Syria in the winter of 2013 and had joined the Isis organization within weeks, federal prosecutors say.
Investigators further claim he took part in fighting and appeared in propaganda videos.
Police arrested Tarik S. on Wednesday and he has already appeared in front of federal judges in Karlsruhe.
In one of the propaganda films Tarik S. crouched in a hut and talked about the war, Spiegel reports.
"A rocket was just fired at us" he claims in the video. "We're not sure where it hit, if the roof collapses on us we're done for."