Don't worry, EU leaders have it all figured out!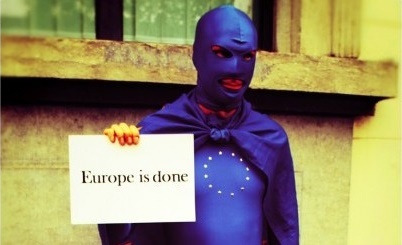 800,000 migrants massing in Libya to cross into Europe, claims French minister
Greece hailed the first day without a single migrant arriving on its shores since the EU's deal with Turkey
Migrants Libya
Migrants are massing in lawless Libya after the EU's deal with Turkey, France claims AFP
By STEVE HAWKES, Deputy Political Editor
16:24, 24 Mar 2016
MORE than 800,000 migrants are in Libya hoping to cross to Europe, a French Minister declared today.
France's defence chief Jean-Yves Le Drian said there were "hundreds of thousands" in the war-torn Mediterranean country having fled conflict and poverty in the Middle East.
He added that the figure of 800,000 was "about right".