How sanctimonious and self-righteous of them…….
Because economic tourists on the migration hijra a more deserving than the local population forced to fund the whole enterprise.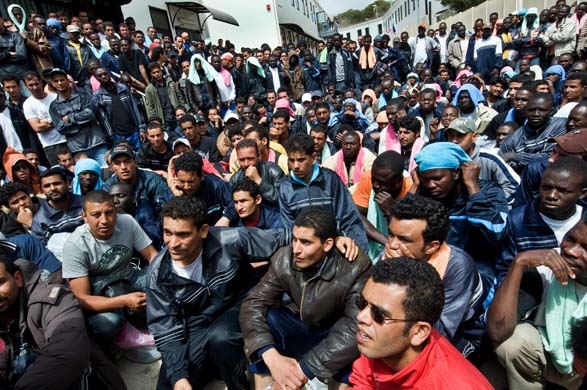 Helsingin Sanomat leads with a feature story on a new integration policy that tries to quickly match asylum recipients with jobs. 1,879 refugees were granted asylum in Finland in 2015 and 900 more so far this year. The Employment Ministry estimates that some 10,000 new resident permits will be issued in all, and the capital city Uusimaa region is making plans to take in 3,000 of the total.
The Finnish-owned temp agency Barona Group has begun a trial of an Express model it has developed to encourage rapid integration. As a leading employment recruiter in Finland, they have access to 3,400 businesses and, therefore, the potential to quickly locate hundreds of jobs.
The trial targeted inhabitants of Luona Oy asylum seeker reception centres (privately-held centres also owned and operated by Barona). Their education, work experience and language levels were assessed, and, for example, Barona's construction unit pinpointed 50 with experience in the construction sector.
The Express model was developed by Fadumo Dayib, who herself arrived in Finland as a refugee from Somalia in the 1990s. She graduated from Harvard University with a master's degree in public administration last year.
Dayib says integration in Finland has been made into a bureaucratic jungle that traumatized asylum recipients have to plough through, a solution that is not effective. She says according to the old system it took 3-5 years for asylum recipients to find work, if at all. And then they are blamed that they did not work hard enough to make it happen.