First of all they're not fighters, but islamonazi terrorists, secondly, what are we doing to prevent the rest from ever returning back to Finland?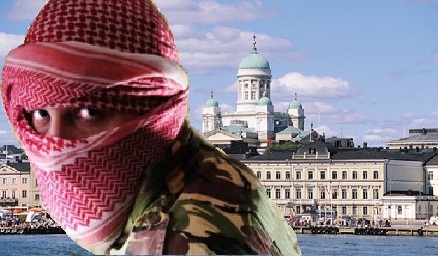 Timo Soini: Finland hundred left Isis fighters – some 20 dead
Soini took a strong stand on Saturday in meeting on ISIS with the Board of Governors of the Finns party in his policy speech. Soini received a thunderous applause from his party members for the strong rhetoric.
– We are not neutral when barbarian hordes execute people, bury them alive, force women into unbearable positions, and commit rape and other atrocities. Finland is not neutral, and will never accept this kind of subjugation, this kind of savagery: not inside Finland and not outside Finland,
Foreign Minister Soini said after the ceremony to Ilta Sanomat that we shouldn't resign ourselves to Islamic' State's barbarism, instead, crush them. Finland received request for assistance from France and the United States after the terrorist attacks in Paris. Finland responded by investing more and more in northern Iraq' Erbil training mission.
– We will continue the training mission and we start yet another effort in consultation operations.
Ilta Ssanomat said late last year that the military training given by Finnish experts has significantly reduced the Kurdish Peshmerga fighters losses in the battle against Isisiä.
IS h/t: Harri