She's asking exactly what the SD's Kent Ekeroth asked in the Swedish parliament and they hated him for it.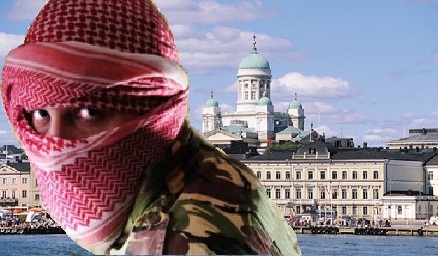 "Some tens of ISIS fighters have returned to Finland. Where are these people?"
In Parliament, we wondered what in Islamic State soldiers in Finland, are  doing.
Jaana Pelkonen.
MPs addressed the plenary session on the Iraq-educational co-operation report. In the debate was National Coalition's (Kok) Jaana Pelkonen who raised the schooled, security risk assessment, rules of engagement and guest fighters from different countries.
– Dozens of people have left Finland to fight in the ranks of ISIL which in itself is an already quite incomprehensible thing. A few dozen have been returned to Finland , Jaana Pelkonen said.
– It is also incomprehensible thing that those who actually leave voluntarily from Finland to fight in the ranks ISIL can to return to Finland. Where are these persons at the moment? And what is the penalty for this?
Talked about it also, inter alia, was the SPP's Stefan Wallin, and the Center Party's  Mikko Savola . Wallin said that it is a terrorist organization that is capable of atrocities, which is rarely seen.