All she could do to get them out of her shop was to cuss them out.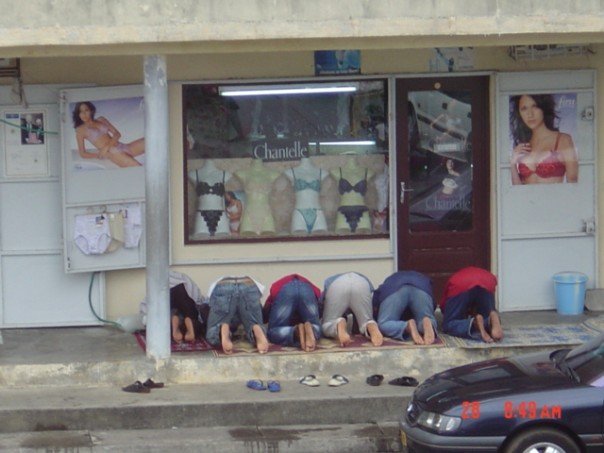 Foreigners harass lingerie shop – entrepreneur now carries defensive spray
Raahe entrepreneur, Pia Bergström, carries defensive spray in her handbag. Foreign men frightened her, and the situation seemed threatening.
A foreign group of men in Raahe, frightened Siro Asu Oy (Inc.) entrepreneur, Pia Bergström. The men intruded into the business selling underwear for men and women, pushing lingerie on the floor.
The situation was  according to the entrepreneur serious, to the extent that she called in the police. The police arrived on the scene but the group of men had had time to leave the shop.
– Now  I carry legal defensive spray in my purse. I live in uncomfortable zone, says Bergström.
Had to bring the issue up
The incident occurred in the Siro attire shop at the end of last year.
– It's why I'm telling this until now because I wanted to bring the issue up. That this can not be allowed to go on, says Bergström.
Bergström has not made an incident report of the crime. Instead, she has been in contact with the Regional State Administrative Agency and Ruukki reception center.
–  My imagination is so lively that I've been thinking about readied escape routes, if something similar still happens.
Välikohtaus sattui Siro Asussa jo viime vuoden lopussa.
Sound expelled the trouble makers
Pia Bergström says that none of the intruding men had touched her. In her opinion, however, the situation was threatening.
– I drove the men out loudly with all the swearwords I could muster, the entrepreneur says.
The exact cause for the behavior of men Bergström she didn't know, but she doubts a that the men were provoked by showcase of underwear.
The incident was first told the Raahe Region Journal.