They want complete fear and intimidation to rule the day.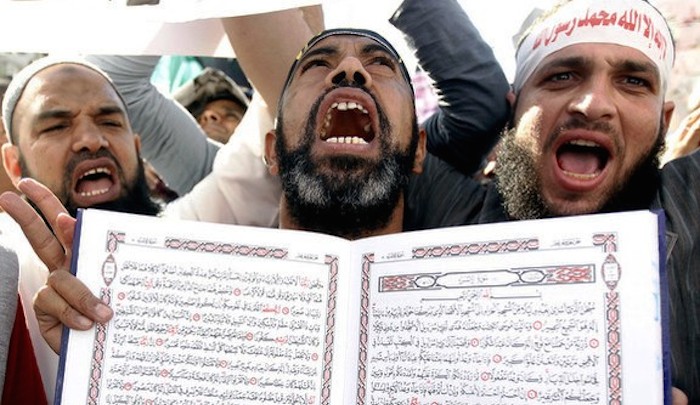 Just as the late Iranian ayatollah Khamenei was the first to create a precedent by issuing a death fatwa against Salman Rushdie, other pious, but equally evil, Muslims are sending warnings of their own.
I hope i'm wrong but the trajectory is clear, after the Salman Rushdie Affair, the proponents of Islam have taken the issue of "offense towards Islam" to higher levels, with acts of jihad against cartoonists and now towards entire religious communities at large. The Jews were always on their hit list, now it's the Christians outside their killing fields.
Muslims Go To Christian Man And Stab Him To Death, They Then Send Out This Message To All Christians: Let The Killing Of This Man Be A Warning For All Christians
By Theodore Shoebat
Muslims in Bangladesh stabbed a Christian man to death. After the murder, ISIS claimed responsibility for the murder and declared that the killing was a warning to all Christians. According to one report:
Islamic State claimed responsibility for stabbing a Christian to death in Bangladesh as a "lesson to others", an online group that monitors extremist activity said, the latest killing declared by the militant group in the Muslim-majority nation.

The South Asian country has seen a surge in Islamist violence in which liberal activists, members of minority Muslim sects and other religious groups have been targeted.

The U.S.-based SITE Intelligence Group said Islamic State claimed responsibility for killing Hussein Ali Sarkar in Kurigram, north of Dhaka.

The group reported on Twitter that a "security detachment" killed the "preacher" to be a "lesson to others".