Nanny State Index: This is the first edition of the Nanny State Index, a league table of the worst places in the European Union to eat, drink, smoke and vape. The Nanny State Index is an initiative from the European Policy Information Center (EPICENTER).
Enquiries: info@epicenternetwork.eu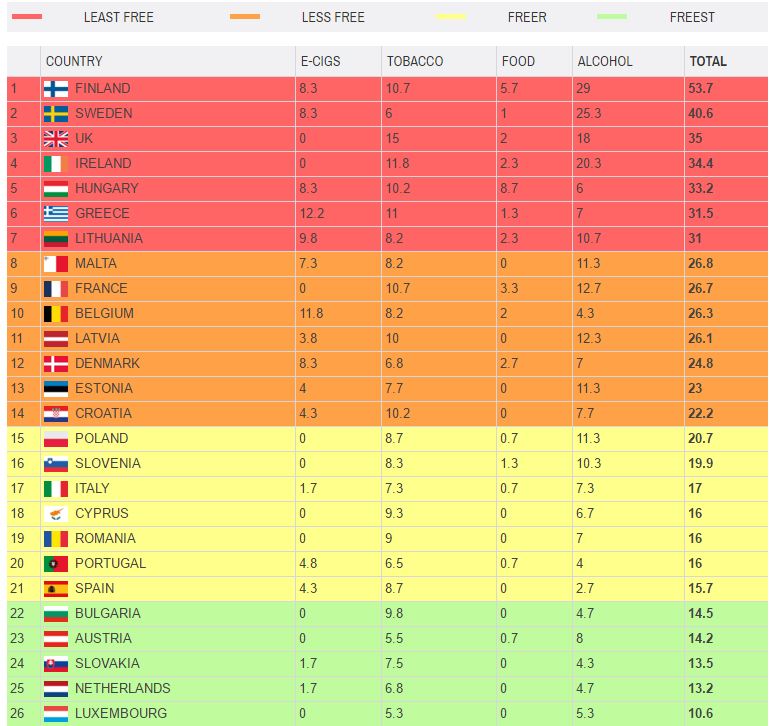 H/T: Dennis Mitzner.
NOTE: The worrisome thing is, they'll (Finns) see nothing wrong with it, all the while they rail against corruption /globalism/cronyism that are chief characteristics of the statist welfare state/big government. It's called not seeing the trees for the forest.