Fat chance that ever happening, nor should it.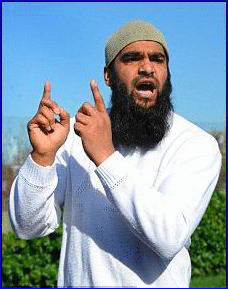 Family of Dead Hebron Terrorist Complain No One Has Apologized to Them
 By: David Israel
Published: March 28th, 2016
Supporters of the Israeli soldier under arrest for shooting and killing an Arab terrorist on the ground in Hebron. The sign reads: "Fighter neutralized terrorist."
Photo Credit: Yonatan Sindel/Flash90
The family members of the second terrorist who was shot dead in Hebron last Thursday have been seething in a rage. For one thing, they are upset at what they had seen on the B'Tselem video: that their son, who, together with his buddy, tried to murder an IDF soldier using knives, was killed while lying on the ground. And then as the dead terrorist's uncle has told several Israeli TV channels: no one has come to apologize to them for the killing, not the prime minister, not the chief of staff. It's as if would be murderers can be executed in broad daylight nowadays, and no one cares.
OK, the UN cares: the international organization's Special Coordinator for the Middle East peace process, Nicolay Mladenov has condemned the "gruesome, immoral and unjust act that can only fuel more violence and escalate an already volatile situation" (see today's story: UN Slams IDF Soldier's 'Gruesome, Immoral' Killing of Terrorist in Hebron). But you'd think someone from the IDF would come to say they're sorry. Maybe a procession of MKs gathering to honor the brave martyr?