I'm banking on Alan Salehzadeh (wed. 9-10) putting the squeeze on Hajjar, the man knows his history and his former ideology, Islam.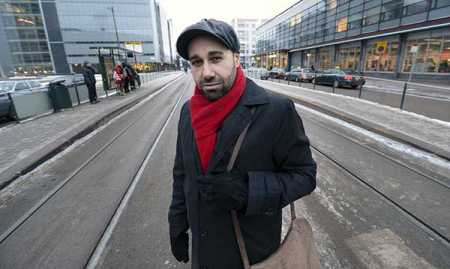 Brussels terrorist attacks and the influence of Islam in Europe ?
What drives a small part of the Islamic community over and over again to terrorism? Islam and the Koran, or exclusion, and brainwashing? As guests are former Muslim and scholar Alan Salehzadeh and Imam Anas Hajjar.
 An Iranian Kurd who left Islam, Alan Salehzadeh a researcher specializing in the field of geopolitical conflicts in the Middle East and North Africa,  argues that "where Islam is least taught there are also fewer jihadists." So it is with a grand mosque in Finland, because the doctrines of Islam will be taught in the mosque, which is contrary to the principles of democracy. According to him, the Koran is also a political, economic and ideological opus, which controls fundamentalism. The following are to be mixed intentionally with each other in the debate, religion and politics, when Alan Salehzadeh sets himself against the Islamic Society of Finland imam and militant anti-Islamphobia  fighter, Anas Hajjar.
Journalist Ariel Neulaniemi.
Anas Hajjar is one of the chief disseminators of Islamo-agitprop in Finland.