An EU military mission? Never knew they had one.
EU's military mission in Mali attacked by gunmen
No European Union personnel injured during raid in capital Bamako which leaves at least one attacker dead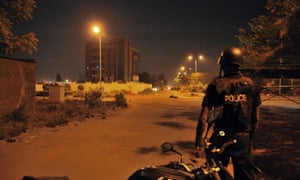 Gunmen have attacked the European Union military training mission's headquarters in the Malian capital, Bamako, in what appeared to be the latest in a string of attacks on Western interests in the region.
Armed forces killed at least one man. It was not immediately known how many people had launched the assault.
Sgt Baba Dembele from the anti-terrorism unit in Bamako said it was believed some attackers had entered the Hotel Nord-Sud, where the mission is headquartered.
More here. H/T: Else