UPDATE:CNN : 13 dead in airport, 15 at metro station
Brussels Airport And Metro Attacks Kill 23
Shots were reportedly fired and Arabic shouted before the apparent airport suicide bombing, as a third blast hits a metro station.
At least 13 people have reportedly been killed and dozens severely injured after two explosions ripped through Zaventem Airport in Brussels in an apparent suicide attack.
[..]
The country's public broadcaster VRT said there were up to 13 people dead and a further 35 wounded at the airport – and at least 10 commuters killed in the underground blast.
Brussels airport attack //t.co/5Pc1qbMmpA fucking scum pic.twitter.com/sN0Im7l1l5

— S of d (@squidtheyid) March 22, 2016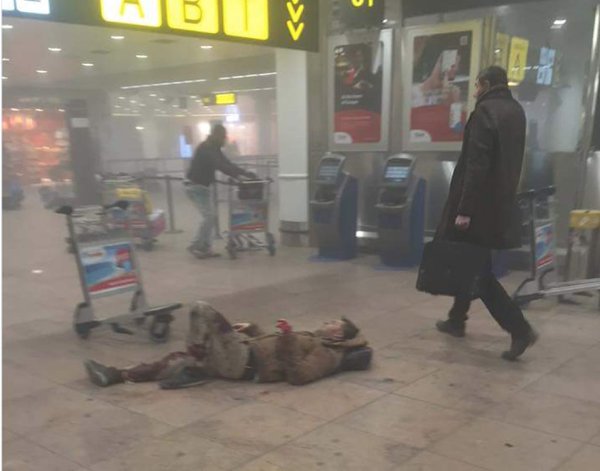 At the Metro……