After all the smearing, intimidating and violence, facts speak for themselves, Islam, and mass muslim immigration has proven detrimental to Sweden, and the SD was right all along.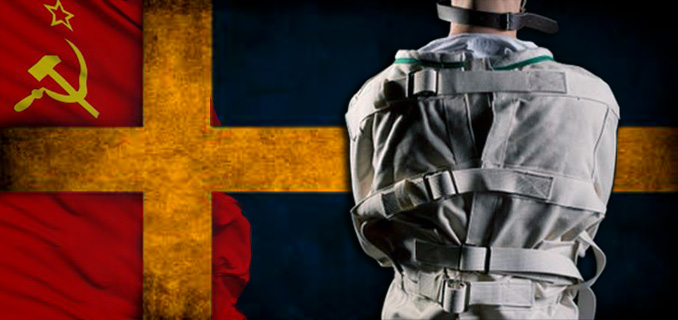 H/T: Jan Sjunnesson
The anger in Östermalm
Sweden Democrats steals moderate voters in central Stockholm, one of Sweden's most affluent and well-educated neighborhoods.Supporters regard the refugees as a threat to children's schools and the safety on the street. Former senior moderate politicians accuse the media of covering up news about immigration. DN's Björn af Kleen and Anette Nantell depicts the next phase of the Sweden Democrats normalization.
[…]
Today, Sweden's former Minister of Culture speak more freely about the party that stole moderate voters in Östermalm. Sometimes she reads Avpixlat, she says. A hatsajt focusing on the perpetrator ethnicity, partly funded by the controversial Sweden Democrat Kent Ekeroth.
– I go in every now and then, she says. For it is interesting to know how they write when there was no violence.

I go into Avpixlat now and then.
If the political mood of acquaintances:
– What I notice now is a fear that did not exist before. Above all of my female acquaintances. For imbalance. Many are very worried and it is about the large group of unaccompanied men.
Ulf Adelsohn, the Conservative Party 1981-86, takes charge.
– When you suddenly have hundreds of thousands of young testosterone-fueled men with rather different view of women since childhood.
– What happens to the relations here in Sweden?The question is also, I am more worried than anyone else!
[…]
If the group became visible, it would have decisive consequences for the image of SD, says Helene Lööw, associate professor of history at the University of Uppsala.
– Both Östermalm and Södermalm has enormous symbolic charge in Swedish politics, says Helene Lööw. What happens there is considered concerning the rest of Sweden. If the Sweden Democrats are growing in Östermalm, this means that the party exists in real terms in all social classes in Sweden.
Some SD voters in Adelsohns intercourse has already come out.
– There have heard afterwards, says Lena Adelsohn Liljeroth.People you know, "I voted for SD in 2006 or 2010". Ordinary normal people.
"Normal people". Ulf neighing to the phrase.
– Not people who would join any white-power-train, says Lena Adelsohn Liljeroth. But they got the stamp. And therefore never said anything.
More here at Fokus.dn.se (in Swedish)