Yeah, they were "learning centers" all right,  on what it's like to be raped on a daily basis by goat smelling men while fighting within the den's hierarchy to be "the favorite" sex-slave in order to ease the brutality of their existence.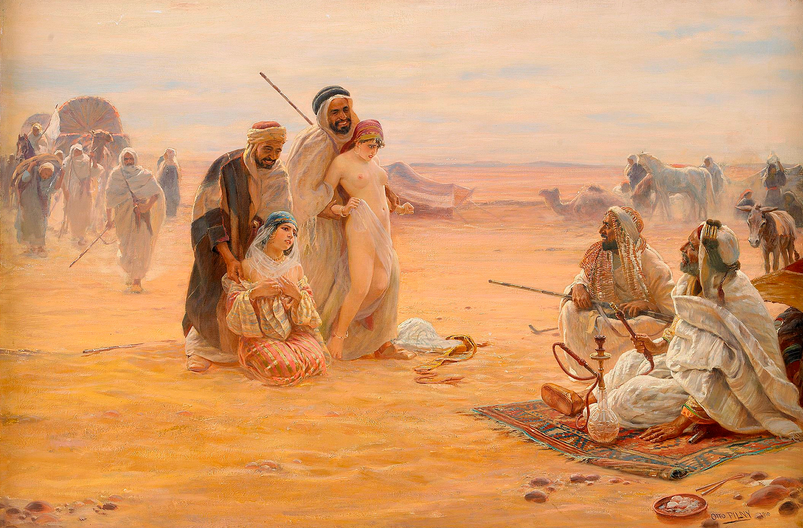 Meet the EU's new best friends: Turkish president's wife declares Sultans' harems were 'educational centres that prepared women for life' (and HE thinks a woman's main role is as a mother)
Turkey's President Recep Tayyip Erdogan and his wife Emine Erdogan have both angered campaigners with their controversial remarks in recent days
Turkish first lady Emine Erdogan made comments about Ottoman harems
Controversially said they were 'inspirational' educational establishments  
Came one day after her husband said a woman was 'above all a mother'
The Turkish first lady praised the Ottoman-era harem as an educational center that prepared women for life – the latest in a string of controversial remarks by Turkish dignitaries on women's roles.
At a speech delivered during a meeting on the mothers of Ottoman rulers, Emine Erdogan, wife of President Recep Tayyip Erdogan, said that contrary to western perceptions, the harems were 'schools and educational establishments' for women where they organised their charity work.
The comments were made as Turkey forces a deal that could let its 77 million citizens come to continental Europe without needing visas, in return for taking back all migrants landing in Greece.
Mrs Erdogan's description of harems will add to concerns that the Muslim nation's attitude to human rights and the treatment of refugees will make the deal illegal under international law.
An EU report published in November said Turkey's commitment to joining the EU was 'offset' by domestic actions that 'ran against European standards'.
It highlighted criminal cases against journalists and writers, intimidation of media outlets and changes to Internet law.
Last Friday Turkish police raided the offices of Zaman, a top-selling newspaper critical of the government.
According to Turkish television stations, during the official event on the Ottoman sultans in Ankara, she said: 'The harem was a school for members of the Ottoman dynasty and an educational establishment for preparing women for life'.
The comment sparked a fierce backlash on social media, with many taking to Twitter to express their anger at the remarks.