His name is Ramez Y. Ansara, an Arab "christian" from the Palestinian Authority who lives in Helsinki, and who regularly propagandizes for the PA.
He was sitting next to me last year during a lecture by Ben-Dror Yemeni at the Helsinki University where he spouted every half truth and lie he could muster during his five (very long) minute rant.
Well, it occurred to me today to look at his Facebook page after talking with a friend about him, and here is a picture I found from 2012, I added an enlargement to the actual pic in the background: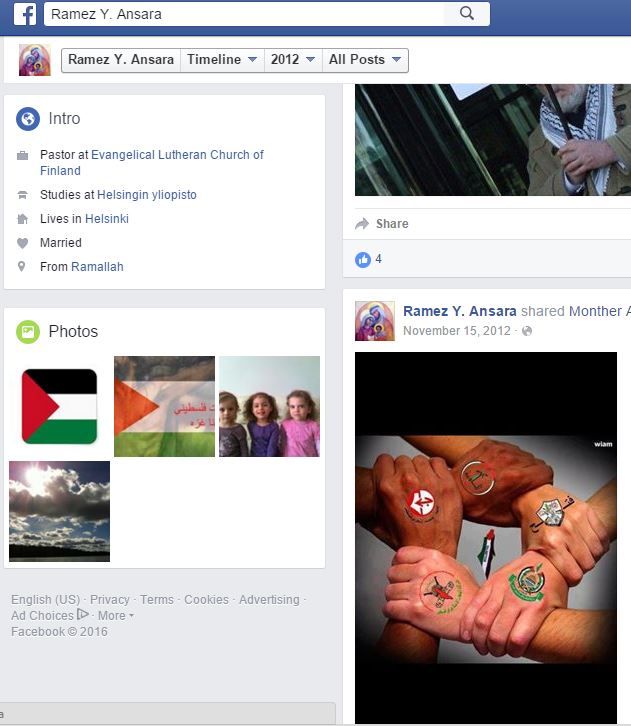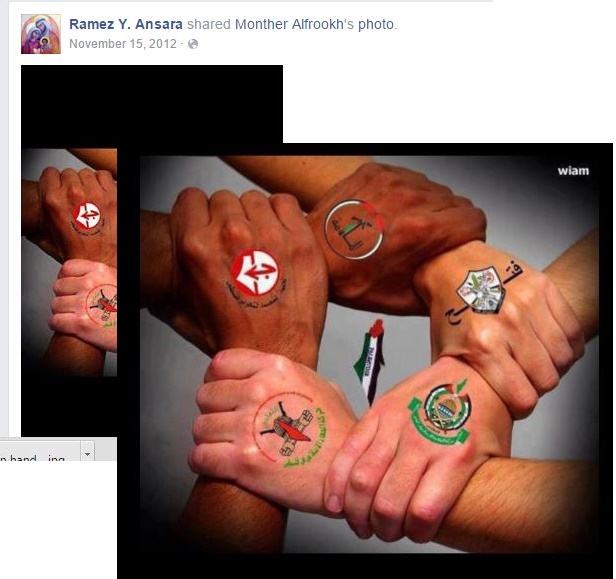 The bottom right is the logo for Hamas, the bottom left is for Islamic Jihad, top Left is the Popular Front for the Liberation of Palestine (Palestine), top middle is the PLO, and the top right is Fatah.
Please do note that in the center of the joined hands, is an image of the complete removal of the state of Israel in traditional islamonazi fashion. Oh, and he disseminates fraudulent pics like a supposed IDF soldier standing on the chest of an Arab child.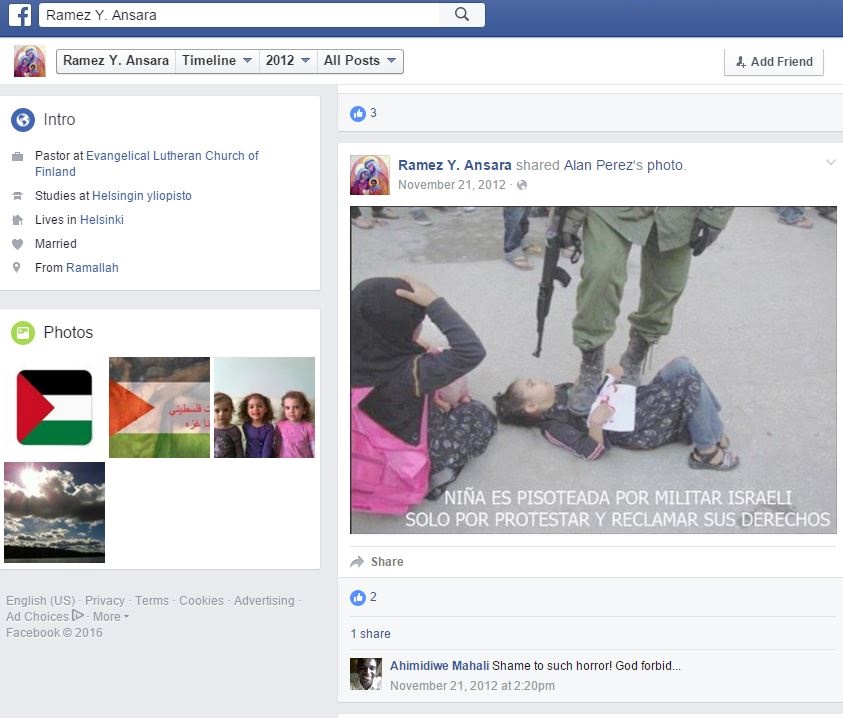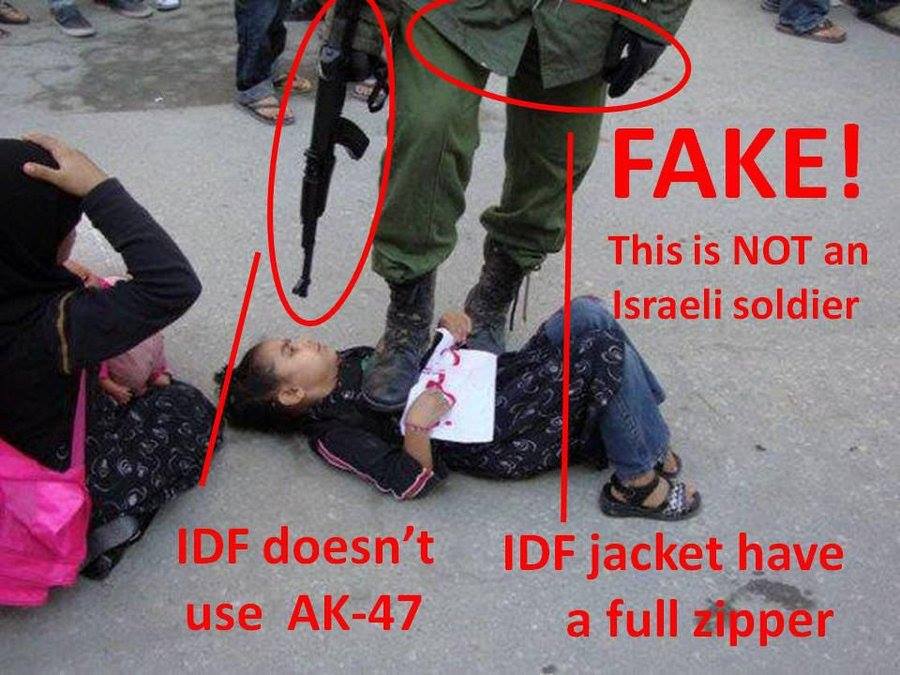 So ask yourself, what kind of "man-of-the-cloth" chooses to side with islamonazis and lies to people, worse yet, propagandizes to them for his own ideological purposes? He's a fraud. I've talked with him, and confronted him after that lecture, concerning his lies, and ended up telling him he is behaving with a dhimmi-like mentality. What he responded with was not "christian-like" in any sense of the word.